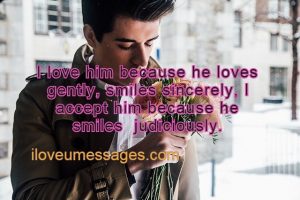 Memorable Birthday Wishes: If you are already planning to text beautiful messages to your loved ones but stranded of words to use, we have provided some text messages to aid you in that aspect.
The Trend of the Day
1. I love him because he loves gently, smiles sincerely, I accept him because he smiles judiciously.
2. This birthday is one special one that will not be easily forgotten. The best birthday since the day I have been attending birthdays.
3. There is a bright star in your eyes and today is the best day for you to begin a new beautiful life that will be beneficial. Happy birthday.
4. Your heart shall locate every beautiful thing that you really deserve. You are already on the path of success.
5. May the Lord always bless you in every aspect of your life; the merciful God shall shower your life with a series of joy and happiness.
6. Thanks for everything that relates to us. It shows that you are a very good companion and I will always be proud of you.
7. The best moments of my life are the entire moment shared with you. I believe you are the best friend on earth.
8. There is a reason why we so much treasured some people, as for you, I don't even understand why I keep to loving you.
9. Thank God for the privilege of meeting you in life. I cannot deny the fact that you are the most precious friend in the world.
10. You are my gazelle, your excess beauty makes me smile all alone. I may not have the money to buy you a Benz, but the truth is that you are the best for me.
11. I am really happy to celebrate your day with you; indeed, you are so lucky and awesome. I wish you all your heart desires.
12. Thank God for a life well spent, this is the most precious moment in this world for us. I really appreciate everyone that attends my birthday.
13. All my sincere greetings go to the most beloved person in my life. I am wishing you the best of luck all the time.
14. Thank God for everything in your life. I cannot deny the fact that you have been so special since these days.
15. Being also begins on a day, if you can strive harder every day, there is no time you will not become the best.
16. I realized that you will always be a star in the sky due to your precious attitude toward humanity. Happy birthday.
17. As you are plus one this day, may your lost glory be returned to you; I can't just stop wishing you the best.
18. You are my supernatural lover because you were sent into my life as a comforter and lover. I wish you all the best.
19. Happy birthday my dearest angel, you are so good to me because I can acknowledge the fact that you are so awesome in kindness.
20. If everyone can be as nice as you are, the world will be called a place of truest peace. I wish you all the best.
The Trends for Birthday Menus
21. Don't forget to keep my cake this time around. I really miss the last cake and this shouldn't pass me by.
22. No matter what anyone eats on their birthday, it is possible for me to eat too. I hope you are enjoying your precious birthday.
23. Thank God for the most wonderful moments in this world—these are the moments I will never forget.
24. What a magnificent birthday. You are already special and elegant. Happy birthday to you. I wish you all the best in life.
25. Your cute face is one glorious lamp I love to steer at. I hope you kept my chicken and fried rice for the party.
26. Every day is a good day. this is the reason why today makes one of the best days in this world. I love you.
27. There are many reasons why I cannot forget about you—it is because your bright attitude is a life-changing impact.
28. I have always wanted to spend the rest of my life with you. I am wishing you all the best on this earth. Happy birthday.
29. May your day come with peace, the Lord shall make this awesome moment a wonderful one with lots of happiness for you.
30. I wished to be with a pious person before I met you. Thank God I finally met you. Happy birthday, dearest.
More Trends on the Platform
31. May this birthday begin the story of your success in life. The Lord in His infinite mercy shall continue to bless you.
32. I wish you everything that is good about this life. As you are preparing to celebrate your day with you alive Congrats.
33. You are more special than the way you think of yourself. You are a blessing that cannot be ruled out of my life.
34. Happy birthday to the one I love the most. May the Lord make this day a wonderful and memorable one. I wish you a new beginning.
35. Lots of blessed wishes from me to you. I just want to wish you the most beautiful birthday of the year. Thanks for always being there for me.
36. May your heart find that love and care that will continue to bring it up to the strongest level in life. Wishing you all the best in life.
37. I hope you will find endless support from God to subject your life to greatness. I pray for joy and peace in your home.
38. It is a great pleasure that I have to send you this precious message as my own portion to celebrate you today. Happy birthday to my beloved wife.
39. You are my hope in this world, may the Lord bless you in great abundance, shower you with lots of breakthroughs.
40. You don't understand how much I have fallen in love with you and it is the reason why I am so grateful because I have you as great support and precious gift in my life.
41. Let there be peace in the heart of the celebrant today. Your new age shall stand as a blessing to you all your life.
42. Thank God for the gift of a precious life. I also want to pray to God to bless you in a special manner he has not done for anyone before you.
43. May the Lord continue to fulfill your dreams for you. Your new age shall mark the beginning of your success and good things will not pass you by.
44. The sunshine shine of a new beginning shall remain in your home until eternity. The Lord in His infinite mercy shall bless your heart at a speed of light.
45. May the Lord purify your heart, build your confidence and grant you the strength to execute every work given to you.
46. Happy birthday, darling. Today is another belated birthday to you. May your face shine in the light of success. Happy birthday, dear.
47. Thanks for everything, I. cannot wait to celebrate you on this precious day of yours. May you continue to experience success from now on.
48. It is not easy to sleep and wake up the next day without the help of God. We give thanks to almighty God that gave us the privilege to reach this year. Happy birthday.
49. The love of God shall descend on you in every corner of your life. You shall be blessed in great abundance.
50. Today is plus one in your life, may you enjoy every single minute in it. I am happy to cheer you up. House is an awesome friend.
51. We are a good family, may we continue to be good to each other in every aspect of our lives. I wish my dad a big happy birthday.
52. No woman is like my mom she is the most caring person I have ever met in my life. I just want to happy birthday to you.
53. You carried me in your womb for nine months in pain and distress. May the Lord carry your burdens for you now and forever.
54. The joy of having a good mother cannot be overemphasized. May you live long to enjoy the fruit of your labor.
55. I shall always be yours all my life I shall be of yours for the rest of my life. Happy birthday to you.
56. The most amazing mother in the world is plus one. This means the whole world is one thousand units upgraded. Happy birthday, mom.
57. It is not easy to enjoy the world without a mother. Her soft hand, her beautiful voice, and awesome caring skill will make you miss the hell out of her.
58. She has always been my happiness. I can't wait to see her being happy all the time. My hope is to see her through in anything she does.
59. I love my mom beyond what she thinks of herself. She is, in fact, the most beautiful gift the Lord has ever received given me.
60. I just have to say thanks to the most precious God who gave us life to see today. Happy birthday to everyone around me.
61. You are always on my mind as though an indispensable substance. I cannot stop this thought of love in my heart for you. Happy birthday.
62. I hope this birthday will become the most memorable one this year. I pray that the Lord guides your way to everlasting joy.
63. It is not always good to miss someone that is very nice to you. Thank God for the life of a precious angel full of energy I wish you the best.
64. Congratulations to my wife. The Lord has chosen you among those that will experience this year in good faith and health.
65. May your dimple fits your cheeks forever. I pray you continue to enjoy your world in great happiness. Happy birthday to my dear angel.
66. You have always been a wonderful person in my life. You are the most important person in my life, if you are not celebrated as supposed, it will hunt my heart.
67. Loving a special person is easy because such a person is lovable. Congratulations on your birthday. I wish you the best.
68. Whatever it takes to bring you, endless love, will I do to make things easy for you? I just can't stop loving you.
69. May your face see the light of God that brings success to a person's life. May your home be flooded with the glory of God.
70. A happy home is difficult to find, may you experience a peaceful atmosphere in your homes. Happy birthday, dear.
71. Every day shall profit you in such a manner that will benefit you in all aspects of your life. Congrats on everything you have done in my life.
72. May you reach the height of a professor as those before you. Good to have met you in life because you are indeed a great friend.
73. May your life be covered with the mighty veil of God as a protection against all evils. Happy birthday to my wonderful love.
74. All I want to do today is to cheer you up in great respect. I want to say happy birthday to my best friend.
75. Just a couple of days ago we met and you are already changing my mindset. I am lucky to have met you because you are a good influence.
76. We are celebrating you this morning because you are one of the most precious gifts in our life. Happy birthday.
77. We can't hide our feelings for you, so we are here to cheer you up as our beloved sister. Please, accept our surprise. Happy birthday.
78. This birthday is indeed a memorable one; we hope that you will enjoy every bit of it in love, joy, and success.
79. Happy birthday to my beloved brother. I can't forget those beautiful days we shared together as kids. You are the best older brother in the world.
80. I hope you are already smiling this wonderful day of our life. I just want to say thanks for everything you have done in my life.
81. She is the reason why I am happy and today is one of the happiest days of her life. This is a double blessing this year.
82. I am pleased to wish you a very fantastic birthday. I pray it becomes one of the most memorable birthdays in your life.
We want you to explore our text messages and text them to your loved ones that are celebrating or marking their birthdays. We are very sure that they will really enjoy that kindness rendered to them by you.