The Best Trends for the Day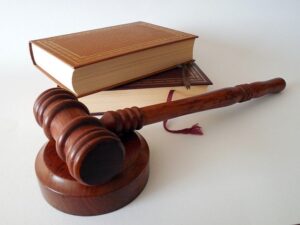 Sweet Letter to Boyfriend in Jail: Sweet letter to boyfriend in jail: is your boyfriend in jail and you wish to reach out to him to console and boost his confidence not to give up about life? We have prepared these messages for you. Give more hope to your boyfriend; let him know that there is always a chance that someone special still believes in him outside. Remember, no condition is permanent. You may want to read some of our related messages like this one or this one too.
Trends to Console Your Boyfriend in Jail
Dear pearl, I will never give up on you because I am confident that someday everything will be fine and you will be out of that jail. I still believe in you and will continue to trust you because I understand you better than the rest.
People may think you are bad but nothing will ever make me think badly of you for any reason. I didn't give up on your business, so don't panic, as soon as you are out of jail, your business must have been better than ever. I want you to put a smile on your cheeks as you read this letter.
It could be that you have made a fantastic friend in the prison over there, please greet him for me, take good care of each other and never give up about this life. There are two types of people in this world—the one that gives up and the one that continues to strive until victory becomes his. So be the latter person for you to make it big in life.
Your few days with me are super awesome and I cannot forget the most amazing moments we shared. I love you with all my hearts and pray that we find endless peace in everything we do. I wish you all the best and hope to see you happy forever.
Best regards to my sweet love.
Sweet Letter to Boyfriend in Jail to Motivate Him
You will not lose me by His grace because the only thing that will change my mind about you will be death. I will wait for you to come. I have promised and taken a covenant that unless you are not alive will I marry someone else.
I saw your commitment before my dad planned a conspiracy to have you jailed. He may think he is protecting me not knowing that he is killing me silently because he jailed my heart ten thousand miles away from me.
No matter what this life brings to me, either good or bad, no one can replace you in my heart. I have created a special place for you in my heart. This is a place where no one can easily touch because it is divinely designed for you alone.
All the promises will not perish in jail; I trust you with all my heart and will never stop praying for God to make us meet once again. If you think there is no one for you again, don't forget that I will continue to be there for you for the rest of my life. I miss you so much. I miss your trouble, face, smile, love, and everything about you. Please, be strong, you have just 3 months to serve your term and we will be happily married at last.
I love you so much.
Sweet Letter to Boyfriend in Jail for Love
I want you to be here with me always but destiny has decided to temporarily separated, someday, I believe we shall meet again. I can't live without a man like you and when I searched for the whole world, I realized that there is no man like you. Please, I wish to be there for you forever. I will continue to trust in you. I will be there for you for the rest of my life.
Until you are out again, I believe that this Sweet letter to boyfriend in jail will keep you strong for the rest of your term. You will always hear from me as long as I am alive, strong, and healthy. If you can't hear from me, believe me, something is really wrong. I wish you all the best and hope to see you walk to me soon.
Your mom is getting better and now she can speak and see clearly, it was miraculous, especially now that she heard you have been cleared of the allegations, she is recovering rapidly from the trauma. She said I should greet you and that she will be happy to see us getting married soon.
I will always be there for you my beloved angel. I wish you the most amazing life after jail. I miss you and can't control the tears of joy rolling down my cheeks.
You have been so sweet since the day we met. I wish you all the best in this wonderful world and pray you to find endless peace in everything you do. You are only serving your terms in jail, you are not serving a death sentence. I strongly believe in change and that's exactly what has happened. I promised to wait for you and you admitted that I shouldn't give up on you. I am still waiting hoping that we meet once again.
I will never stop praying for the intervention of God about your matter but I am sure that you will find endless peace in anything you do. Thanks for everything you have been doing that changed my life for good. Your words of wisdom keep ringing in my heart and they will continue to be a great impact in my life forever. I wish to be there for you now and forever.
Until we meet again.
Sweet Letter to Boyfriend in Jail
It is just a matter of time but one day your sorrows will be all gone. Serve your term; you will not die by His grace. The Lord will bless you with everything you need. Those that led you to jail today are happy but tomorrow awaits the wicked one. Be patient, and before you know, everything will be fine once again. I am sure of this and will always be sure about you getting out of jail.
I have met with the best lawyers in town and they have agreed to follow your case to the end. Don't worry, they are all incorruptible tested, and trusted. Besides those, they are brave and fearless SANs so I give you a glad tiding of a new day to come.
I want you to see light whenever you look through the windows of your cell. Don't cry, don't give up, someday we shall meet to part no more. I wish to sing for you, smile at you, and also put an endless smile on your face. I love you so much.
My best regards.
Dear jewel, you remain the best male in my life. I can't deny the fact that you are the only man my heart beats for and for this reason, I will never give up on you. It is painful that this jail term is life but there is always hope. If you want me to wait for you for love, I will do so but if you still want me to move in life for the same love, I will do so. I love you but destiny has just snatched you away from me.
I will not blame you for your mistake but will rather blame myself for not be there for you. How I wish I could speak to you to let go of the wrongs of the wrongdoers since judgment awaits them. I am really sorry for everything and hope you will continue to enjoy great things in life.
You may not be in good condition now but please, don't give up. You can cry, shed tears, feel pained but don't give up. It is a matter of time every suffering will be gone. The pain you have soon be gone and the evildoers will face their wrath. So, be blessed and the Lord shall be there for you forever. I love you so much, my dear angel.
Come to see something about this, I am so blessed and I will love you for the rest of my life. You are my wonder and the most blessed angle in this world. I wish you all the best now and forever, you are my happiness and the most. Your love continues to linger in my heart and hope continues to rise because I believe there is no impossibility before God.
I miss you.
The trend for Hope for Boyfriend in Life
You are my beloved, the most amazing person this world has for me so why will I give up on you? I miss you like never before and hope you will always find endless peace in your where you are. Thank God you are not jailed for life, so hope for the greatest things to come, I am sure you will finally be happy forever.
After adversity, surely there comes ease and you will surely smile at last. Dear boyfriend, I don't want you to give up about this life, believe me, you will one day excel and your pain will become a mirage. So, I wish to see you put a smile on your face once more.
To the diamond that shines in my life, hope shouldn't be lost in you. I am so grateful for every fight and help you rendered because of me. I know you are not happy right now but with time, you will be relieved of every pain. I will always be there for you forever.
Lastly, don't forget that no man can replace you, so be rest assured that as long as my life remains, no man will I love like you. It is your love alone that I put before me. There is one thing about positive thought; it puts you in a good condition.
My best regards.
Sweet Letter to Boyfriend in Jail to Smile
There is a reason for my loving you like never before. Especially now that you need me most, I want to prove to you that I have always been in true love with you. Some people may be happy now thinking that we will never find the opportunity to spend the rest of our life together, but for sure, I am pleased with you and will wait for you no matter how long you serve your jail.
When things are getting worse your best friends will back off because they have tried all their best but your true love will rather die with you unless everything is fine once again. I am your true love and I will that now. Don't give up at all and believe me, things will be better than ever. You will realize that you are just the best friend and love of my life. I wish you the best.
Every great man has a great story to tell. This is your great story, and history will never forget the impact you gave while our country searches for freedom. The sacrifices you made to ensure every face smiles again. We will always be grateful for your efforts and zeal for justice. Dear love, may I let know that I have decided to be with you for the rest of my life?
I miss you.
I want you to stay strong wherever you are now, the condition you may be is temporary so don't give up because I will never give up on you. You need me most now and as such I will never let you down. I love you so much and pray you to find the endless peace that will be with you until you finish serving your jail term.
Every human errs and that's why I still believe in you. I believe in destiny and it can change for good at any time. people may be tired of you but I bet, I will continue to support you because I know you are innocent. Don't be sad and don't shed tears after reading this letter. I want you to a strong man. Don't worry about me, I will be fine for you all the time.
One thing I believe in is that one day, you will be free and we will live together happily ever. There will be no reason to cry anymore. I believe we will get married as written in the perfect book and smile will no longer leave our faces. I so much miss you and hope you will meet me soon.
I love you.