Grab These Trends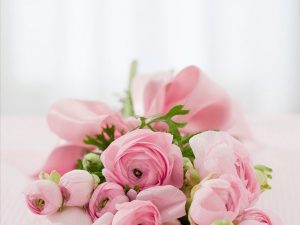 I was thinking of what to write about love and then stumbled into this beautiful idea—Love and Trust Messages.
Perhaps your loved one has been away for a long time; and you are actually hoping to reach out to him or her, to prove that you can still be trusted; these messages are perfect for that.
First Trend of this Message
1. You are the human pillar of my life, I lean on you when there is no other wall to rest my body upon. I trust you as a kid trusts his mom.
2. The impact of your love blows my heart towards the realm of passion and flaps the joy in me to manifest a beautiful smile.
3. I see the wave of your love through my windows, I couldn't hold myself because the cool feeling it forms on my body takes me to sleep.
4. In the calmness of your love, the heart finds its rest, in the softness of your touch, my heart skips, and in the silent sound of your love, I feel relaxed.
5. Your charming smile blows my heart off its balance; your adorable face fills my heart with passionate waves.
6. I observe the silent joy shared between my parents, and can't wait for our time to come.
7. The power of your love has subjected the trees to bow to the Lord that created them.
8. Behold, my dear flower, in you I perceive the most beautiful smell ever.
9. A flying start, I wonder where you come from, it could be from the land of beauty, I have no idea.
10. You are a glowing treasure; anyone that comes close to you is sunshine.
11. A diamond is not as bright as you are, the sunlight bows for your beauty because you are light.
12. In the valley of love, I see no moon as bright as you. In the realm, of passion, you are the sweetest.
13. When heaven speaks, I hear our names be destined for each other. I see my light in you.
14. Children are light and I can see mine moving around you. I see my hope being kept with you.
15. Your silence whisper, your calm motion, your golden voice and everything about you make my day.
16. Adorable stars are made for the superstars, you are made for me. I love and trust you.
17. Something touched my heart, and I realized it is the hand of the true love you have for me.
18. Even when my spirit flows in sadness, I have the berry that will bring it back to its normal state.
19. You are the force that lifts my hair when I walk through the valley of love.
20. I can't get my eyes off your figure eight because it is built of beautifying and marvels.
Second Trending Candy
21. At the sound of every thunder, I understand the rain of passion is about to fall on me.
22. At the glance of your eyes, I see a glowing paradise and an angel blowing a kiss to me.
23. The rain is the sign of the countless love I have for you. It is the impact of the flow of the bond between you and me.
24. Your smile raises my ecstasy and places it in the pool of love, joy, happiness and everlasting comfort.
25. I have no reason to smile when the apple of my eyes is sour and wrinkled, smile so I'll be happy once again.
26. Your brown body is yummy, the taste of your lips is awesome, the shape of you is special, and the flow of your passion is light.
27. At the mention of your name, whatever rumbles, rumbles, and whatever shakes is shaken in my heart.
28. You are the lady I can call my first, and the only lady I cannot detest. I love and trust you all the time.
29. My love for you is between fate and faith; I neither want to leave nor do I want to live without you.
30. Your love whispers tenderness in my ears, it raises my body hair in calmness and puts me to sleep like a baby.
31. Your love holds me firm on my feet, it embraces me when I am weak, and if I died, it will still be my last companion.
32. You came into my world and wash away the pains of years; you taste great for your softness.
33. Our love was fragile, and then with time, it germinates and grew stronger roots, stronger branches, and heftier leaves. I love and trust you.
34. With your love, there is nowhere I cannot go. The smile you cast on me, is the fuel of my love for you.
35. Like blazing fire, your thoughts have consumed my heart. There is no space for anything to enter again.
36. Every love experienced before yours is fake that appeared like cake. I love and trust you.
37. I may be a failure in the past, but your presence in my heart brings me pleasure.
38. We may be distant apart, but we still share the same path. I love and trust you.
39. Many things flow around my heart that makes me fear, but I am lucky your love is fair.
40. The closer I come, the better, the longer I wait, the farther I see you. I love and trust you.
Third Trending Candy
41. I acknowledge your laughter when you splash your passion on me, I enjoy the charisma with which you withdraw to splash another passion on me.
42. You are swimming in the wilderness alone, how do I meet you, and you are the love of my life?
43. When every living thing rejected me, you were the only one that agreed to walk in shame with me.
44. When I looked up to the sky, it was your smile I saw, when I looked to the right, I saw you waving at me.
45. The aroma of your love is delicious, the path of the love I started with you is delicious. I love and trust.
46. I am happy because our bond grows too snappy. I am proud because you are my pride.
47. When I saw your face fade like an old spade, I was scared; thinking your love is not shade.
48. I need more of you in my life so that my happiness will not be poor. I love and trust you.
49. When you were seen, I was quite happy for my love has borne a seed.
50. On the toe of love, I see you smile at me. I see your tender face with lots of passion around it.
51. I hope you will sleep so I can think deeply about the love I have for you. I love and trust you.
52. Life has been so fair because it gives me a fair lady. I love and trust you.
53. You are my gazelle, long beautiful horn, sweet and beautiful brown skin stained with precious deep black hair. I love and trust.
54. Whenever I look at your round face, it reminds me of the most beautiful color in the world. I love and trust.
55. Whenever life smiles at me, I am sure you are the one around. When I see your face, I see my pace.
56. I see a way to my home whenever I think of you. You are my light and I will hold you tight. I love and trust you.
57. Life has been so kind to me because I have you on my mind. I love and trust you.
58. In the midst of a million stars, you are the brightest one among them. I love and trust you.
59. Your love captured my heart even when I was being pressured. I love and trust.
60. I see your smooth face shining like silk, and your lips taste like milk. I love and trust you.
Fourth Trending Candy
61. Just like a shooting star, your love stroked my heart in a speed of light. I love and trust you.
62. Sometimes, when I cannot see the diamond of my life, I live without my eyes. I love and trust you.
63. I have found in you the honey that never ends. I have found a special treasure that gives me pleasure.
64. I found you so close to me; I see your face 300 million miles away. I love and trust you, my sweetie angel.
65. Whenever I dip my heart into the ocean of love with you, I fall into deep taught about you. I love and trust you.
66. You are light that will last long with me. You are a treasure that will light my home with brightness.
67. Why are you shading yourself away from me? Didn't you promise you will spend the rest of your life with?
68. The flame of passion that burns in my heart does not hurt me; it only makes me a hut. I love and trust you.
69. At the speed of the spear, I spare my heart to take the pain of love for both of us. I love and trust you.
70. There is a charm in your eyes, it has the power to disarm my soul and render me helpless if you deny me.
71. I want to bury my head under the shade of your love enjoying the sweetness of my berry.
72. The aim of my love for you is as fat as a cat. Whatever it takes to make you happy is my watchword.
73. If it takes me to race to find the grace of having you as my love, I will love and trust you forever.
74. The shade of love is the spade of trust, it is the most beautiful force I don't consider false.
75. I have found in you the love that never ends; I have found the path I cannot comprehend. I love and trust you.
76. I felt a gentle touch around my neck, and it occurs to me that the air I breathe is around me. I love and trust you.
77. If I don't have you in my life, how do I survive in this cruel world? I love and trust you.
78. At the glance of your eyes, what trembles, trembles, what stumbles, stumbles. I love and trust you.
79. If we are to climb the tallest mountain in the world, I will hold your hands until the top of it.
80. I will not give up on you because you gave me love when I lost my dove. I love and trust you forever.
Fifth Trending Candy
81. I found a secret box in my heart when it was opened, I found you before me.
82. Love is smart, love is a spark, love is happiness and love is sharpness I cannot underrate.
83. Love is blue; it glows in the ray of light. Love is sweet, love is pepper, love is any feeling you want to describe it.
84. I shall not fear because I have a woman that is always fair on me. I love and trust you all the time.
85. You are my heart; the path of your love is the best I have ever taken. I miss you so much.
86. Whenever I look into your heart, I see the art of love in you. I love and trust you.
87. I will smile a million times no matter the miles that separate us. I am lucky for you.
88. You are smart, and your love to me is a martial art so sweet to meet.
89. Sun is bright but you are brighter. I love your face because it is a trace of love. I love and trust you.
90. I know you will not be happy with me right now because I am far away from wear light. I love you.
91. Thanks for every smile offered to me in love, peace, and harmony, I really appreciate your endless love for me.
92. You are on my mind as the river in the ocean, there is no way I can do without you because you are the love of my life.
93. You came into my world to beautify it, you put that sweet smile that never compromises. I love you.
95. Tell me how to forget you without cutting off my heart. I can't stop loving you for the rest of my life.
96. There is no moment your thoughts don't flow in my heart, I am very lucky to have found you in this world.
97. If I have a way to stay in your heart until the end of time, I will do so; I just want to spend my entire life with you.
98. The most amazing moment of my life is that very night I met you under the shade of the apple tree.
99. There is no doubt that you dwell in my heart because I can hear the sound of your love from the bottom of my heart.
100. The impact of your true love has changed everything about me, I will always love you as long as I breathe.
Trust is really important in every relationship if we can cultivate the habit of trust, definitely, our hope for a good home will be achievable. We hope you will enjoy these text messages above. Text the messages above to your loved ones, to further build your bond with them.