Question to ask a guy you like. If you like a guy, there is no big deal letting him know especially when he is a guy with maturity. There are some guys you should never propose to even if you like the moon and back. Those are the prideful guys. These kinds of guys will take you for granted, see you as cheap, and then dump you later.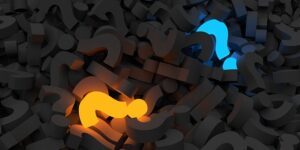 The scope of this article is to help suggest some questions you can ask a guy you like. So, let's see what we have for you.
Why Should You Ask a Guy You Like Some Questions
The reason why some ladies ask the guy the like some questions is to know more about them and to also know if probably it is possible to date or be friends with them. As a lady, you need to learn how to ask those smart questions to strike the balance about the new relationship you are aspiring for.
The Questions to Ask the Guy You Like
Now, we have got to the point where it is necessary to reveal those questions to ask your crush in order to get some little information about them.
How Are You Doing
This sounds funny and too tricky or probably the writer is short of words. No, you may be wrong thinking this question is not worth it but it works like magic. This question is a conversation starter. I call it a welfare question because as soon as you ask people how they are doing, they feel better knowing that someone really wants to know how they are doing.
Ask, the new guy you just met how he is doing, let him understand you are not expecting one answer, he should tell you a lot of things about his well-being if he can. This question should come up after you both must have a little bit of getting used to each other.
How About Your Siblings
You ate free to ask a guy about his siblings if you feel he won't be offended. What will make him feel offended if you ask him politely? He may release some information about him concerning what he talks about his siblings with you.  Pay attention to the important points he reveals about his relationship with his siblings especially the females if he has. This will guide you on how to relate with him if you eventually dated him.
What Is Your Hobby at Leisure Time
Guys are good at telling you about their interests especially when the love, at first sight, is still at its peak. So, as soon as you start the conversation, you can improve your communication with him by asking him about his hobbies. Knowing the hobbies of the guy you like is another instrument to learn how to quickly adjust yourself to cope with his schedules if you later date him.
What Impresses You Most About a Girl
Ask your guy what impresses him most about a girl. You may discover a reason why he is attached to you and then you improve on reshaping your attitude and lifestyle to suit his own since you like him so much.
Where Do You Normally Spend Your Holidays
You can ask about where he loves to spend his holiday. It doesn't sound like you are an investigator. Remember, the mood of this discussion is already mixed with emotion and some kind of feelings for each other which you both have not boldly come out to tell each other about. So, feel free to ask him where he spends his holiday, who knows you may have a family member close to that same place so you can spend the next holiday together.
Have You Ever Dated Any Girl Before
You can ask your guy if he has ever dated any girl before. If a guy can be sincere with you, the truth about this fact will be told. However, some guys may not want to tell you anything about their past date. If you are lucky enough, your guy may respond affirmatively to this question. From there you can ask him these next questions.
Are You Guys Still Together
If they are together, he will tell you they are still together, and if he has some feelings for you, may let you know. If they are no longer together, you can ask him the next question.
What Happened' Did You Separate
It is very necessary for you to know the reason why the previous relationship with a new guy you just met failed. Try and find out why he left the previous relationship, this will help you determine whether to commit yourself into any relationship that may occur between you and him.
What Do You Like About a Girl
You can ask him about what he likes about a girl. Is it the character or the look? You don't need to suggest what he may like, if you do so, it means you are putting words in his mouth and as such, you may not get the right answer. Just press him a bit to reveal what he likes about a girl.
What Do You Like About Your Previous Girl
This question may likely make him suspect that you already like him but don't worry, you know deep in your heart that this guy is giving you a sleepless night. The information he gives you about his last girlfriend will help you gain some stands in the prospective relationship.
What Is Your Favorite Course
I'd you both met as higher institution students, you can as well ask him about his best course. You know, every human has a feeling of importance.
This question can trigger a kind of excitement in him which could make him love you more. Guys like free girls despite some girls that are free may know what they are doing, when a guy realizes that you are free, will get close to you. It is however very important to select the kind of guys you are free with.
Can You Tell Me About Your Friends
This is another smart question to unlock some clues about the kind of guy you are aspiring to go into a relationship with. The wise man said, "Show me your friends and I will tell you what you are ". You have to know the kind of friends your crush associates himself with.
What Is Your Greatest Disappointment
Sometimes, you can start a fun-filled conversation with the guy you like. Ask him about his greatest disappointment. You may be lucky enough that he tells you it was when a girl shuns him in the presence of his friends and then you seize the opportunity to burst into laughter. This makes your conversation cool and funny.
What Is the Name of This Nice Perfume You Wear
Wow, the guy's head will burst into ten. This question gives the impression that you are going crazy about his perfume. Remember, he wears this scent to smell nice to you and now you are confirming his expectations.  What do you expect? He will be happier to spend his moments with you.
What's Your Favorite Song
Some conversations can be juicy only when you ask the right questions. Almost 90 percent of humans love songs. This question shouldn't be hard to ask. Ask if your guy loves a particular song. He will tell you that song and both of you can enjoy playing it together. As you listen to his favorite song together, you are already forming a bond you are not even aware of.
What Is Your Favorite Movie
Some guys love movies. If you realize that your guy loved movies, you can ask him for the kind of movies that interest him. Is it magic, action, or drama? If he tells you his favorite movies, you can give him a surprise with such movies.
Has a Girl Ever Presented a Gift to You
Perhaps you are thinking of presenting a gift to him but you don't know if he will like the idea. You can indirectly ask him this question to know if you should still go-ahead to present the gift to him.
Where Have You Ever Traveled To
You want to know if your guy is a constant traveler or Tue one place man. You are free to ask of the places he has ever pay a visit to. This question will make your conversation more interesting and you will be happy you did.
What Meal Can You Make
Some questions are just very interesting as they have the power to ignite a good conversation that will satisfy both parties. Guys that can make a specific meal will be excited to lecture you about how to make it even though you are an expert already. You like this guy and your mission is to ensure he is happy to spend his time with you. Start this kind of conversation to make the moment awesome for him.
You may even hear him telling you how to cook what he doesn't actually know how to cook. This is another opportunity to laugh at his lies. Do you understand what I mean? Just light at him to make the whole moment fabulous.
Do You Like Smart Watch
We know guys for their love of gadgets but don't be surprised some of them don't have time for those flashy things. Especially if you have a developer perspective boyfriend or fiancé, these kinds of guys don't have much time for fancy things. You can help the guy you like see more reasons why smartwatches are cool with guys.
What're Your Feelings About Me
Don't shy away from asking him about his feelings for you. This question can take time before asking it but it worth it. If you are already deep in friendship, this question can come up if you have waited too long expecting him to propose to you but he is hesitating. You must help some guys to propose to you. Some guys are too scared to tell you how they feel about you. You are not cheap if he is sensible and truly loves you.
Are You Planning to Further Your Education
Maybe you are both education freaked guys. This is easier to ask. Ask your prospective guy if he is planning to further his education. This question may wake his spirit up to consider if he should further his education or just remain a bachelor's graduate.
What Are Your Expectations About Life
Take your guy into life. Let him think about this life, what does he expect about this life? Does he have any plan for his future in this coming year? There is nothing wrong with making your guy gets more organized.
What's Your Favorite Social Media
I have come across guys who don't like Facebook at all. It is their choice and you don't have to be sad about that. You need to know the social media he likes visiting the most so you can always hook up with him when you need to chat or have some fun time with him on the media.
Can You Operate Computer
Every guy should learn how to opera computer since we are in modern time. This question too can start a conversation that will yield a productive result. The guy you like will reveal his opinions about operating a computer and from there you can seize the opportunity to either tell him more about your skill in computing or listen to him while he gives a gist about it.
What's your favorite food
Even if you don't ask a person about what they love eating the most, their reactions towards things you see them eat, will give you a clue about what they love eating. This question is morally okay to me. Ask your guy what his favorite food is as a means to know him better.
What do you do for a living
Asking this question doesn't mean you are trying to know if he is financially buoyant but it is necessary okay. A lady too can sponsor relationship trips, funs, and many more. This is why you don't need to depend on the money of a guy. You should be an independent woman. Asking the guy you like about his job is a way to know how responsible he is.
Do You Like Going Out for Fun
One of the ways some couples use to rekindle the fire of their passion for their loved ones is to go out for fun for reconnection. You can have fun together in good places. I love adding Morality in my write-ups, it is my belief that you have to get married before having sex in order to reduce hatred or heartbreak if you both eventually break up later. Your would-be boyfriend should let you know if he is the kind that likes outings.
Conclusion
If I am to suggest more questions, we may not end this article any moment from now but I have to stop here for another day. These questions will go a long way to help you reshape your motif of starting a conversation with the guy you like.