Motivational quotes for study. Sometimes, we need a push-up quote from someone that has influence in our lives to motivate us to put more effort into our study. You can be the motivator; you can be the motivated one. Whatever way it comes, motivation is always needed by anyone irrespective of class or gender. Our article is written to enable you to lay your hands on various motivational quotes about the study so that you can be motivated or you can act as the motivator.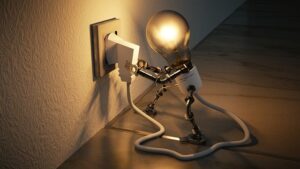 Students Motivational Quotes for Study
• Your hard work will pay off one day.
• You will reap the fruit of your labor if you put more effort into your study.
• Early birds will always find some warmth to consume. Read earlier and leave earlier.
• There is no shortcut to success. Do what is right and win what is good.
• Your success is determined by the faith you have and the effort you put.
• Every success begins with hard work and prayer.
• Be persistent in your study, one day you will succeed.
• Fear is an illusion most of our fears don't exist.
• You cannot win unless you summon the courage.
• You will not pass your exam until you are ready to born a lot of candles.
• Students fail because they didn't plan to succeed.
• Exam success is determined by three factors, effort, prayer, and good luck. The last is rare.
• People can discourage but mind and can think and brain can determine.
• You don't have to be great in the beginning but you have to start to be great.
• Success makes the difference, but the effort behind the success is what matters.
• If you are willing to win, you will win one day.
• Let the youths understand that success requires a lot of hard work and the right attitude.
• Bad attitude can bring you tears in life—your attitude towards your study we speak for your future.
• Calmness and patience are good virtues but to succeed, you must study situations.
• Wake up and chase your dream, or sleep and destroy your dreams.
• Everybody is a dreamer but everyone is not a winner.
• Laziness draws you back. You must do the right things at the right time.
• One failure cannot stop you from winning in life.
• People have failed a thousand times but didn't give up until they achieved their aim.
• You can still be the best student of your time if you study hard.
• Exam may not be the true test of knowledge, but if you don't study you will fail.
Powerful Motivational Quotes for Study and Exams
• Don't stop moving, keep going until you reach your destination. Success is possible.
• If you don't know how to read and study in the morning, do them in the night.
• The lamp you burned with concentration, will speak in your next result.
• Studying your book does not make you crap but a champion.
• The readers are always the leaders. Read your book and lead your group.
• Giving up in times of difficulty shows that a person is not man or woman enough.
• A great man does worry about failure, he searches for solutions.
• Don't give; it is possible that you are already close to your success.
• Expecting things to be easier limit your effort in achieving success in life.
• Limitation is not in existence but it exists in your mind.
• Failure can be caused by fear. Are you fearless? You will pass this exam for sure.
• Those with positive thoughts win the game all the time.
• Chasing your shadow is easier than doing the right thing.
• You must choose between success and failure. Success is associated with hard work.
• Laziness does nothing other than making you a ground failure.
• Exercise also helps. To be productive, be strong in the body.
• Only seven days of your effort, you are already giving up?
• Do you think your predecessors and their leaders were not shaken and tested?
• Giving up shouldn't be in your life record. It is not easy, but you must succeed.
• Analyze your problem and fix it the right way.
• You can still succeed in an injury time. that's the power of persistence.
• You want to pass your exams but you don't even believe in yourself.
• Self-confidence is a 50% pass of your exam.
• Staying positive in difficult times is not easy but people who did that, win the most.
• Don't look for easy ways; the right way is the best.
• People that pass their papers through cheating are not the real winners.
• To change your life, you must first change your attitude.
• The courage to continue is what actually matters. Failure is not fatal, success is not final.
• Those who put the extra mile will not experience traffic.
• Don't stop until you win. Don't be comfortable until you are proud of yourself.
• Learning new things every day will sharpen your brain to subject matters.
• Your daily hard work is heading to a point called success.
• There is no waste of time in searching for beneficial knowledge.
• Don't stop trying until you finally win.
Great Motivational Quotes for Study
• If you don't study, you will not sleep. Successful people have worked at their youthful age.
• Your youthful age is a gift that must be used smartly. You have a future to protect.
• Your future really matters. What you do today will design the kind of future you will have.
• Study well. You will sure move the mountain someday.
• People believe that a mountain cannot be lifted unless a man is not ready to move it.
• The reason why you are not succeeding is that you think you can't and therefore no effort.
• Work as hard as you can and win as much as you wish.
• You may see great leaders struggle but you will never see them quit.
• Champion did their assignment and that's why they are called victors.
• Victory cannot come easily, even though the effort applied for victory is like an atom, isn't easy.
• Success should make the noise, silence should do the job.
• The pain you pass through when building your empire is the gain you reap when you are done.
• Great men do more work than talking. Work more, talk less.
• Fighting your failure is like fighting a war. You must not retreat, you must not surrender.
• Higher achievers don't retreat. They fight to the end.
• Sincerity is not only in things you say, in fact, but it can also be more in things you do.
• Make yourself relax, and enjoy yourself but don't forget to put the effort into shaping your future.
• Understand that you will fail over and over again until you finally win.
• Those before you have stumbled in a thousand times, but didn't give up.
• The scarce on the face of a victor is not for beauty. It is a sign of hard work and great effort.
• Your time will come. Start from the beginning, jumping to excellence is not a good attitude.
• Who will win? The one that studies every day or the one that plays all the time?
• Your preparation for your exam really matters. You will not understand but it is possible to win.
• Change is constant but the effort to experience good changes is not always available in some people.
• My success is not a day job, that's what great men tell you. they suffered before they reach where they are.
• Fixing my future with my study is important. Don't see your study as hard, it is not easy too.
• Allow yourself be a winner with good intention. No true man wins shedding blood unjustly.
• He wants to win but doesn't want to read. You must be chasing your shadow.
• Excuses are cheap. Patronize reasons not to have an excuse. They are more expensive but easier to sell.
• Focus is not easy, but if you truly want to win focus on your study.
• An ideal success is generated from the effort you applied in doing things in life.
Motivational Quotes for Study From Brother
• The first man on the moon didn't fall there.
• That student you wish to become like cannot do better than you can do.
• You overrate people too much and that's why you are not reaching their standard.
• People will try to weigh you down so that you don't apply more effort to uproot their stand.
• The delay in your pursue of your dreams is not a curse, it is a stepping stone to success.
• Those who burn candles at night know what they are looking for. They are ready to win.
• Happiness after hard work is sweeter and longer than shortcut victory.
• Read well, read perfectly, understand what you want, and fight for it.
• The good news about every pursuit in life is that it is possible.
• Build yourself that they can't do without you.
• If anyone ignores you, it means you are not yet good to their standard.
• Train yourself to the extent that you will be so powerful in the realm of knowledge.
• The true meaning of illusion is a vision without accomplishment.
• No direction, no effort, who does that?
• You have 3 options; give up, give in or give it all you can.
• You will always find an excuse for what you don't want to do.
• Successful people are gifted but they succeed because they put effort.
• That student you think is better than you may not reach half of your capacity.
• People failed because they couldn't realize their potential. They are still busy chasing shadows.
• What is your potential? Dig it out, refine and decorate it to attract the world.
• A minute of study can save you in the exam hall.
• Don't play too much, don't study too extreme that you cause damage to your brain.
• Do you believe it? Don't worry, leave the rest for your mind to achieve.
• There is nothing that is thinkable that's not achievable.
• Early study will bring you up to the ladder of success.
• You can win, if only you understand how much it takes to win.
• An excuse can destroy ten million years of effort.
• Don't be the type that likes easy ways to succeed. Face every challenge with courage.
• A dream that is big enough should scare the dreamer but shouldn't discourage him.
• Action closes the gap between dreams and realities.
• If you want to become a boss tomorrow, start your journey today.
• Now is the best time to succeed, instant action is the second-best time to achieve your dreams.
• The goal is to create a good legacy, not a dream of wealth.
• What will you be remembered for? Successor failure?
• When you are long gone, what will you be known for?
• The audacity to dream big lies in your self-esteem.
• No dream is too big, only small minds convinced themselves that a dream is too big.
• Don't look in the direction of losers. No matter what anyone says, if you are sure of your path, stick to it.
• There are two types of blindness. Physical blindness and change of opinion blindness. Don't be blinded by others' opinions.
• You may not be perfect but sometimes you may be having a perfect idea.
• Inferiority complex is one of the biggest diseases in human history. You can win too.
• Just understand that you can win it. if he can do it, you can do it even better.
• Looking forward takes you to the top of your success. The one on the mountain didn't fall there.
• Your success is determined by the effort you applied during the free time to study your books.
• Don't delay the time for study, it may be too late to even open a page later.
• If you commit yourself to a subject matter, you will become an expert.
• A system will work as long as you are committed to it. It will succeed with time.
• If you want to win, you must be willing to succeed.
• You can win the race only if you want to win it. People that failed gave up an inch to their success.
• No winner gives up. A victor works hard to the end. You must win to set a legacy.
• A well-preserved memory can be beneficial for the next generation. Study and help the unborn generation.
• What are you doing to help your unborn kids? Study hard, secure a good job or apply your talent to create jobs.