I miss you paragraphs for him: Well, have you missed your man recently and you wish you can reach out to him soon? We advise you to text him some beautiful messages to help keep your bonds together no matter the distance. here are some beautiful text messages that can make that happen.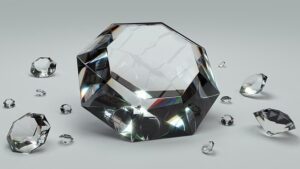 Beautiful I Miss You Paragraphs for Him
• You know that I have so many reasons to miss you, to feel a void in our relationship. I miss the way your hands touch me as I try to go to sleep at night. I miss the feel of your lips on my body. I miss the sparkle that comes into your eyes when we talk about love or our future together. The feeling of being close to you when we sit wrapped in a blanket on the couch watching a movie. I miss all the little things that make us happier together.
• I miss you so much, my dear husband. My heart aches and longs to be near you. I remember the day we first met, it was love at first sight. As time has passed I find myself falling deeper and deeper in love with you. You bring the best out of me and make me a better person. You are my heart, soul, and savior. Please hurry home for I cannot wait to hold you again under the stars!
• I can't wait until you get home tonight. I miss you so much when you're not with me. Our house feels empty without your laughter, dancing, and jumping around. I feel lost without you by my side. We'll have a movie night, takeout Chinese, and relax on the couch in each other's arms. I just want to be with you all the time!
• I miss you. I miss our daily conversations. I miss our dinners outside on the patio late at night when everyone else has gone to sleep. I miss watching Netflix with you and falling asleep next to my best friend in the world every night.
• I still miss you every day, but I'm thankful for the time that we had together. There is a part of me that can't believe you are gone. Every morning I wake up without you and it seems so unfair. You are the only one who truly knew me and loved me no matter what. I will see you again soon dear husband. Love, your heartbroken wife
• You are the answer to my prayers, I could never ask for anything more. You are kind, loving, and extremely handsome. My heart stops every time I see you. It is pounding out of my chest because all I want to do is be close to you! I can't believe that a man as amazing as you loves me as much as you do. I will never stop loving you and telling you that every day!
Romantic I Miss You Paragraphs for Him
• I miss your passion, I miss your drive, I miss the way you love me. Most of all I miss our amazing conversations and it just kills me that we don't have them anymore. You are wonderful and have so much to offer, so go find someone who appreciates you as I did. Goodbye, my love.
• I miss you so much. I miss our long talks about the day, I miss our easy conversations about the ups and downs of life, I miss your smile and your laugh. And most of all I miss being there for you, being able to take away your pain. You are and always will be my best friend.
• My dear, I miss you so much. I know it has only been a short time of us being apart, but it feels like an eternity.
The days are lonely. My heart aches for someone to love me the way you do, and to hold me in your arms. You are everything to me – the air I breathe, the stars in the sky, and the beat of my heart. Without you by my side, I feel lost and scared.
• I miss your laugh, your smile, and your touch. I miss hearing you tell me that I am beautiful. I miss being able to truly express myself without the fear of hurting someone.
• You mean the world to me, I love you so much. It hurts me when you are away, but only strengthens my heart knowing that I can see you again. How are you doing? I miss your smile, your laugh, and those beautiful eyes. Without you, life isn't the same, and my heart feels like it will break every time I think about not seeing you again. You are my world!
• My heart aches for you. I can't tell you how much I miss your voice, your touch, and just you. Every day has been hell since you've been gone. You are all I think about. My life now seems so pointless. If only I could see your face and hear your voice again. Even if it were just for a moment! I miss you more than words could ever express. Seeing your photo on my desk reminds me of what we had, but also I miss you more.
Sweet I Miss You Paragraphs for Him
• I miss you more than I could possibly put in words. Every day I miss your smile, the feeling of your strong arms wrapped around me, and your heart-warming laugh. Your eyes are what first caught my attention many years ago. That and the fact that you were built like a linebacker. I never thought that my one-night stand would be someone that I would end up falling so deeply in love with. The way you take care of me is what makes you so special to me.
• I miss you so much! I am wishing the days away until you return home. It is not the same without you here. I don't
know what to do with my time without your daily hugs and kisses. I could get used to this! But it's making me realize how much I love you and how nice it would be if we were inseparable. My life needs you too!
• I miss you so much that it hurts my heart. Not even the thousands of miles can separate you from my heart and thoughts. I love you more than words could ever express. I know it must be hard being away so far away but I will always wait for your return.
• Whenever I feel lonely or just miss your voice (you have a very sexy voice), I think about how lucky I am to have you
in my life. We have been through so much together, but no matter how many times life tries to hurt me, you are always there to help me back up and continue running. There are days when I don't always see the love we have for each other, but when I look into those beautiful green eyes that you hide, I can see it.
• I miss your touch every day. I am happy you are no longer in so much pain. We all are praying that god heals your
body. I have been to many churches and prayed that you would get better every time. I pray for you every night with our children, I miss my three babies. TJ, Kaycee, Gage all love their daddy. They love to see pictures of daddy on my phone and iPad. We want you here with us so bad but we are glad you are doing well.
• I wish I could cuddle up next to you right now. I wish you were here to hold me, kiss me and tell me how much you love and miss me. You are my best friend. The only person I can tell EVERYTHING to and feel safe. I want you here with me right now to wake up in the morning and make fun of each other like we always do.
• You are my one true love and I can't wait until you come home and we can be together again. My heart aches with every second that passes, but I know it will be worth the wait. Every time I think of you my heart skips a beat and I can't help but smile, you are truly irreplaceable in this world.
I Miss You Paragraphs for Him to Smile
• I miss you so much! Not a minute goes by when you aren't in my thoughts. I fall more in love with you every day. I am going to make tonight special for both of us. You are always on my mind, and tonight I just want to be close to you. Every time we kiss my heart flutters and every passing minute I enter a dream world with you by my side. You are my everything, and without you next to me, I would be there for you always.
• I miss you so much! I really miss just being close to you. Being able to feel your body next to mine while we sleep,
wake up every morning, and snuggle for a little bit before the day begins. People are asking what I am going to do for
Valentine's Day and how is it going to be different without you here. To be honest, that thought never even crossed my mind. Of course, it will be different because you aren't here but I spent
• Hey baby, I miss you so much already. I want to hold you and kiss you forever. Our time apart was excruciating, but my love for you is stronger than anything. I am looking forward to the time when we will be together again and never have to be separated.
• When I wake up in the morning, you're the first thought on my mind and the last thought before I go to sleep at night. You are always in my heart. The way that you look at me can melt my heart and fill my eyes with tears of joy. I love everything about you and I miss you so much.
• I wish I were there right now, snuggled next to you in bed. I miss your smell, the sound of your breathing, and
especially the feeling of you next to me. When we are together we don't need words or games to show our love, we just know.
• It's been two long weeks and you are still the first person on my mind in the morning and the last person on my mind at night. We may need time apart to appreciate each other more, but you are always on my mind. I miss our cozy nights at home, staying up late watching TV and cooking together.
• I don't know why I said that, but I miss you. You don't talk to me like before. My heart is sad because of my fears… I'm scared for us and our future, please hold me tight.
Amazing I Miss You Paragraphs for Him
• I miss you so much, I can't put it in words. I miss your face, your voice, your touch. The things we used to do together, the late nights, the early mornings…the lovemaking, and the good times. Worst of all I miss what we had. It
made me so happy at one time to have you in my life…and then you just left one day and now you are gone from my life.
• You make my heart smile. Know that wherever you are, I am thinking of you and love is the first thing I thought of.
Know that my arms are always open for when you return home. Every night I have dreams of us together, and though we are oceans apart right now, know that my heart is with you. I miss you!
• I can't wait to see your face again. I miss you so much that it hurts not having you by my side. You are my world, my life, and the reason I breathe! I need your arms to feel safe. I long to smell your chest and to lay my head against it.
There is nothing more comforting than having you near me. I am so glad that we found each other and I can't wait to spend more years with you!
• I miss you so much. I wish I could hold your warm and callused hand right now. My heart pangs every moment I'm away from you and in the silence of the night, I dream of you. Knowing that one day we will be reunited, I smile brightly and peacefully because my love for you is immeasurable.
• First of all, I want you to know that you are still the love of my life. I miss your kisses, your hugs, your everything. I miss our talks and walks, and everything we used to do together. Missing you is harder than anything I have
ever done in my entire life. You aren't here with me right now, but that doesn't mean I will forget about you or stop loving you for one second. You are the most important thing to me in terms of my husband's love.
• I don't know where you are right now, and I pray that you are safe. That is one of the most important things for me when are apart… your safety. I know that your reasons for being away from me are very important, but I wish you would just come home already because I miss you like crazy!
• There are no words to describe how much I love you. You are my life, my soulmate, the one I spend my dreams with, the man who makes me feel like I can do anything. You are the best thing that has ever happened to me, and I am constantly in awe of your kindness. Every time I look into your eyes I melt a little bit and every day I fall a little more in love with you.