Good Morning Messages for my husband to Wake up to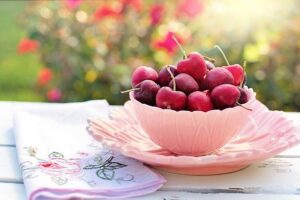 Good Morning Messages For My Husband: Sometimes you may wonder why two people are so close to each other, enjoying living together or sharing their time together peacefully, seriously there is no more special reason than the fact that they always keep in touch with each other as necessary. They communicate, remind each other that they love them, send lots of text messages, flowers, and what have you. In other to keep your relationship stronger and more romantic, you can always read our messages.
You are so important to us, so we love it whenever you are satisfied with our services. We will also love that you should read one of our recent posts based on the mixture of love story and love texts. You will actually enjoy it.
Romantic Good Morning Messages for My Husband
Handsome and kind boyfriend, lovely and cute friend, wonderful and caring father, fantastic and gentle husband, I want to let you realize that I love you so much, every night I dream of you hoping that I should see your beautiful face in the morning. I love you, my baby, good morning!
This is the morning time hope you are now awake to see the brightness of the day which has been in my prayer since last night. I prayed that the glory of the day time should shine upon you so you will find the best time to succeed along with the successful people. You are such a wonderful husband, a gem with a kind of powerful smile that melts my heart. I will continue to love you, my dear angel. Good morning!
This morning, I have a lot of gifts for you, though you had lots of them in bed last night they are always new in their nature. I'm coming down to the sitting room right now to bless you with kisses, hugs, and many gifts you may not know now. Good morning my husband!
Without you, my coffee is completely destroyed by a virus; the reason is that I love to start my day with you and to end it with you. You are a prince in my heart and I want you to know that everything I become today, you are part of them. Last night, I could not sleep because your taught have taken over my heart with the hope to see your face this morning. My baby, I want to say, good morning!
The best friend of my life, I love you with passion, I admire you with all my heart, and I cherish you with my whole life. The father of my kids, the breeze that blows my body when I'm hot, the warm water that warms my heart, when I'm too cold. I love you and will like to say "Good morning darling!"
So I can give you my morning kiss to show you that I'm in love with an angel. You are so special and hot a husband. I love everything about you- the most interesting part of my love for you is that you are such a caring and loving gem. No me without you because my heart is now so close to you leaving no single space. My dear angel I love you, good morning!
There are lots of things I can't do without you in my heart. I can't sip a coffee without thinking about you, I can't have breakfast with your thoughts coming over and over on my mind, But my heart only finds it so sweet thinking about you every moment of my life. Baby, I love you and want you to believe me. I am with you always and I am always thinking about you. Good morning, baby!
A cup of coffee for my best friend, husband, and prince. Just taste my passionate coffee whose sugar is lots of chocolate kisses and whose tastes are lots of romantic hugs for you alone. I love you, my King, Good morning!
Every new day is a new opportunity for us to share and show more of our love and life together. We are meant for ourselves so life will be more interesting without it. You have thought me to love with one heart and to cherish with sincerity. These are the results of your lessons in my life, to kiss you, hug you, and always to be by your side. Good morning!
It is not always this easy to scale through the night while in dying mood seriously hoping to see your face. My dear husband, it may be that one day I will faint in love thinking about you. You have actually captured my heart, now I can't stop loving you. You are the most handsome man I have ever come across in life. I love you, my angel! Good morning!
Good Morning Love Messages For My Husband
Mornings are more special because you are involved too. A day spends with you is worth a year's entertainment shows. You are just living chocolate- you are sweet and much more a wonderful gem. Loving you gives me more energy to perform better in life. My husband, I just one to say Good morning with lots of smiles!
Lots of love for the one I love, the father of my wonderful kids. I hope you had a very wonderful good night rest there in oversea? Anyway baby, I could not sleep well because your thoughts were all over my heart. I could stop remembering the memories we shared together. Please come back home as soon as possible. I love you and I miss you too. Good morning!
I would be glad to spend all of my mornings for the rest of my life been with you alone so you can become my money, my job, and everything. I want a life wherein every minute we are always together. Baby this feeling I have for you; you earned it. Good morning!
Everyone and everything around me now is you, if I opened my eyes I see you. If I close my eyes, I still find you. Whenever I stretch my hands, it is you I see and I touch you. It is indeed a very romantic morning whenever you are here by my side. Good morning my hubby!
No rival dear, it will always be you and me forever! I can't share your love with anyone but you alone. You are my home alone, my baby's day out. You are so interesting and funny. I love you, baby, I do not care whether it is a cloudy, rainy, or sunny day. All I know is that you are mine forever Good morning!
The most important matter here is that I'm in love with you my baby, and I want you to appreciate it. Because you love me I am now so happy and always want to be by your side. Every day is so sweet in my life because you are part of it. Good morning my hubby, I love you to the core.
My love, I hope you are smiling right now? Do you know why I asked? Hmm… Just that I want you to know that; that is exactly what you have always made me do. Since the day I met you, my heart has become a point for joy, happiness, pleasure- that keeps a soul fresh and fresh every day. Anytime I think about you, my heart jumps over and over willing to reach you at any moment. Good morning!
I pray that this cool morning brings a new fragrance of romance in your life and fills your heart with endless passion, purify your mind with the most beautiful love flowers. You are the most important gem I have ever met, handsome prince whom I love so much, Good morning!
May the sun shine brightly on you today and forever, may the romantic flowers of love be sweeter for you, may this day be your day in every way, dear husband! Good morning!
Love that involves your romantic gestures always lasts like the biggest ocean in the world- you make me feel so happy with myself because you are sweet, hot, and romantic. My dear husband, loving you is my number one priority. I pray that your day is successful. Have a great day love!
Good Morning Messages For Him
I wish words can explain how much I love you but it is so unlucky that you need a heart like mine to understand the pressure of my love for you. Thank God you have such a heart. If you were not meant for me, I wonder how my life will have become. My dear hubby, I love you, I want every good thing of life to descend on you. May the best of wishes be realized in your life- Good Morning dearest!!!!!
Only your thoughts come to my mind every day when I wake up in the morning. I do pray and wish that your daily life be blessed with good fortunes – Good morning hubby, I give you all my love and for you alone!
There is this part of the day when the light of the sun touches any man with a great; nourishment- a time made for special people like you. May the glory that comes with sunshine descend upon you my dear prince- I wish you a successful day journey. I love you so much, good morning!
As the new day commences, and want you to hold on to the new light that showers love on you. I want you to follow its direction so you can achieve the best of your goals today! Good morning love!
A wonderful good morning to the one I love most, the most interesting person I ever knew. I love you the father of my kids, with this, I am using the opportunity to declare that my heart belongs to you. Dera (my love), please love me endlessly for your love is worth begging for. I am willing to say "Good morning!" My dear angel. I wish for you, a meaningful day!
Good morning wishes for you to brighten up your day with the most beautiful flower giving you a heavenly feeling on this romantic morning, so you can live happily ever after with me and my kids. My lovely husband, so that no sorrow can ever touch our hearts! I love you and just want to say "Good morning!"
You are my confidence, now I believe because you have proven it to me, time without number. Since the first day I set my eyes on you, I already know you are my dream come true. Your first powerful smile always comes back to my memory whenever I think of you! Good morning the prince of my heart!
Like a dewdrop on the flower, you touch my heart with your passion. You give me more reason to always be in love with you. I am ready to go with you anywhere no matter the condition. I will continue to love you until the end of time. My love, I just want to say "A big good morning to you!"
Millions of kisses and hugs are not enough for me to describe how much I love you but this morning I am wishing you the best in life so you can be more active than ever. I am extending the power of my love all for you alone to keep you warm all through the day.
Good morning, darling!
I pray that the Lord gives you all you need in life. May your days be full of success and good fortunes that will enrich you till the end of time, this morning, I am really thinking about you my love, and want you to know that you are the best for me, Good morning!
Love Good Morning Messages for my Husband
The smile they say can make the day cute experience, Hug can make a day so romantic and but a minute with you can make a thousand years of pleasure, joy and happiness. Baby, you are so hot and wonderful. Good morning!
I'm sending my smiles and hugs to your way to brighten up your day so you can have an absolute nice day to live. You are so wonderful because you are such a unique man with all the good qualities every woman will ever want in a man. How lucky I am to have found a rare treasure like you. I love you my darling. Good morning!
God is good to have linked us together. My dear love, I must confess that your love turns me on more than I can ever think about. You give me more reason to want to live forever with you. I love you, baby. Good morning!
You are the irreplaceable gift God has given me because you shower my heart with love that has no bound. I love you so much that I can't find anyone to replace you. Living with you until the end of time is my ultimate goal!
Handsome and kind husband, I wish you a successful life and great lasting career. May your day be filled with the light of success, good morning!