Love me the way I am quotes. Maybe you are thinking of how to tell your lover to love you the way you are but don't even know how to express the powerful words that will pass your intention to them for a better understanding of your intention and feelings for them. These text messages can do the job for you for sure.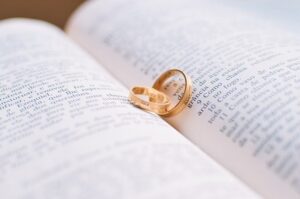 • I'm not the kind of girlfriend who is always there with a smile. I do make mistakes and I hate it when people take advantage of me. But you always love me, despite all my faults and weaknesses. You never despise me, embarrass me or even look down on me. I know I'm not good enough for you , but still, you only love me more each day, and this makes my heart overflow with happiness.
• I love you. You are smart… funny …sensitive.. beautiful as a flower.. well educated.. confident.. loving…caring… you make my heart jump with joy every time I think of you and I feel like a kid all over again. I Love You.
• You are my best friend, my soul mate, my lover. You are also the love of my life. I could never make you do anything you don't want to do and I would spend every day making you smile. I don't know what I would do if I lost you, but I know that as long as you are with me things will be okay. You come first before everyone else and no one will ever change that.
• I fell in love with you the moment we met. I love the way you laugh with me; your smile is my favorite one to see. I don't know where our path will lead us, but I love the ride so far.
• There is a lot of negativity in the world about being ourselves, and it truly disappoints me. Live life for you. Love yourself and others for who they are. Accept forgiveness within yourself and from others. And don't let what others think of you keep you from being who you truly are.
• Every day I fall deeper in love with you. It's like you have some kind of power to make me see things so much differently and to make me have a new appreciation for life itself. You are my soul mate, my best friend, and the reason I wake up every morning. I love you more than anything else in this world, and without you in my life I would be so lost.
• I am nothing more than a grown-up child. I do childish things from time to time, but that's just the way I am. I think some days it just bugs you, but other days it makes you smile and remember why we fell in love in the first place.
• I love you the way you are, even the parts you aren't proud of. I adore every word, thought and action that is you. I love everything about you and if I ever lost you my heart would forever be broken.
• I love you the way you are and I would never change you for anything. If I could live my life with you, I would do it in a heartbeat.
• You have to love someone the way they are, otherwise you can't real love.
• I accept you for who you are, it's not easy to love me as I am but you are willing to make that sacrifice. I can't imagine being with anyone else, you are my best friend.
• As my true love, I know you will support me no matter what. You will never try to change me into someone I am not. I love you more every day!
• You are the reason why I am who I am today. You have made me a better person. I can't thank you enough for all the unconditional love and support. I love you now and forever!"
Love Me the Way I Am Quotes 2021
• If the way I love you is wrong , please teach me the right way, because I want to love you until the day my heart stops beating and my soul meets the Spirit. – It might sound cheesy but it's true.
• Life isn't meant to be perfect. It is supposed to be enjoyed and appreciated. We are all human, and therefore make mistakes. I don't want you to change a thing about yourself. You are perfect just as you are. Love me for who I am instead of trying to change me into something else that you think I should be.
• Realize there is no perfect person. Love me for who I am and not who you want me to be. Stop trying to change me, you don't know what makes me happy. You always say you are doing things for my own good, when it is not. Instead of telling me what to do, take the time to get to know me and then love me for who I am.
• You are my soul mate, my better half. I love you for the man you are and the man you will be. Everything about you is pure perfection. You are loved by everyone who knows you. Love notes like this make me feel so loved and never let that change!
• You love me for me and this is why I am so happy. Love your man, or woman, with honesty and loving words. Tell how much you love them every day, tell every time you kiss them, every second you are together. Do not feel shy to say it, you and your man or woman both deserve it.
• I love you. I love your passion, determination, commitment, and heart. You are my soulmate whom I can't live without. To me, you are perfect and beyond my imagination. You are not just my man but also my best friend.
• I wish nothing but happy life of love and laughter, together as one.
• I love you even when I am scared. I love you even when we argue. I love you even when I lose hope. I love you even when I'm mad at myself for not understanding. I love you even when I feel completely alone.
• Love me the way I am and I promise to be that forever.
• John, I wanted to tell you how much I love you because some day you may not be around anymore. You were sent from above to show me what true love is. You never let me down, you made me happy beyond all dreams and hopes I ever had for love. Love me the way I am or not at all.
• I want you to love me the way I am even when I am mad. Do not change yourself for me but understand me better. Because if you change a little bit you will not be the same person that I fell in love with.
• There is No Scale to Measure the love I have for you. There is No Time to tell you How Much I Love you. There is No Language to Tell you what you mean to me. But The Best way to Show how much i love you, Is To Love You The Way I am !
• I love you for the person you are and for the person you're becoming. I'll be here to guide you on your journey to grow into the best possible version of yourself. You brighten my dark days and fill my life with warmth. You are a treasure to me and I know that, deep down, you have the same love for me inside your heart. We were meant to be together and our love will last forever. Happy valentines day baby.
• I love you no matter what size, shape, or color you are. I love your little toes and fingers. I love your soft sweet skin. I love all your rolls and bumps and every single curve!
Cute Love Me the Way I Am Quotes 2021
• I was born to love you, I was born for you. You are my sweet queen and no other in this world could ever replace you. You are so beautiful inside and out that it's not possible for one human to love you as much as I do! I would give everything I have just to see a small smile grace your face. Your eyes are the windows of your soul, and every time I look into them I see happiness, love, joy, warmth and fatherhood.
• I am giving you a small piece of my heart. I am trusting you to love, nurture, and protect it. Love me the way I am with all my faults and strengths, with all my fears and hopes, with all my dreams and plans. And love me the way I will love you – forever unconditionally.'
• Love me for who I am. If you ever need to change me, then please don't ever waste your time because it will never happen. Because I am not one of those types of girls that are afraid to be who they are, a true and honest person. We all have different flaws in our personalities and we should just accept it with determination to do better everyday. In the end, just keep in mind that for the sake of a happy relationship, acceptance is the key to everything.
• I think you should learn to love me the way I am, I should change the way I am, and you should accept me either way. There is no "right" or "wrong" when it comes to feelings or emotions. There is no right or wrong when it comes to love. I think anyone who can do that is a very strong person, and if I'm not strong enough for you then I don't deserve you.
• I love you just the way you are. You don't need to be anyone but yourself. I just want to be there for you and spend my life with you by my side. No matter what happens, because I love you and that will never change.
• I know you love me for who I am and I want you to know I will never change. You are the one.
• No one will love you the way I do for all time! Its not that others love you less, They just love you in a different way.
• Hello Love, I see you're awake. I was just watching you sleep and thinking about how much I love everything about you. From your toes to your nose, from your hair to your eyes, your lips to your voice; I adore it all. I know that what we've been through has brought us closer together and I am only thankful for that. Your love gives me strength and patience when I think everything is going wrong. My heart is all yours and always will be.
• I don't have to be a good or great person, because I am already perfect just the way I am. If you love me for being imperfect, then no matter what happens, please do not let my imperfections ever fade your love for me because this imperfections makes me so lovable.
• I know I'm not perfect, but I'm the only one who has your heart. No matter what you look like, or what you wear, or how you feel. I love you because of who you are. You can be your most beautiful self when you're with me, because I love it all. I love your smile and your laughter. Your tears make me cry and your pain makes me hurt. Everyday as we grow together I fall in love with you.
• You don't have to look perfect, talk perfectly, or sound perfect. You only need to be perfectly yourself. Love people not for their perfection but for their imperfections, because those are what make them unique and beautiful.
• My love don't care about money I got a girl who brings me joy unlike anyone else, and her beauty that can't be matched. We fit so perfectly, it's like we were made for each other. She is my world, my heart, my soul. She understands me and supports me in every way possible. I don't know what I would do without her song playing on repeat in my mind. I love spending time with her no matter what I will always love you the way you are.
• The best love is the one that makes you a better person, without changing you into someone other than yourself.
• I told you I'd never leave you, so when times are tough and just keep on trying. You have to pull your weight around here, but if you let me I'm here to lift you up. I didn't promise to fix all your problems, but I did say I would stand by your side. You don't get to choose the path that life takes us down, but you do get to choose who you spend it with.
Love Me the Way I Am Quotes for him or her
• Love me the way I am, love me for who I am and not for anybody else. Love me just a little more than you did yesterday, and don't stop loving me until the end of time..
• Every girl is beautiful, but only because of the eyes of her boyfriend she is. You love them so much that you want to make them yours forever.
• I didn't always feel this way. Back when I met you, I didn't know who I was, sometimes I still am unsure. You make me feel special, and you love me for the person I am, not who you wanted me to be. Thanks for loving the girl inside of me."
• Life is short and love can be so cruel, so please just love me, flaws and all. I want to be the only one you wake up to tomorrow morning. I want to be your last thought at night; your first thought when you wake up. They say that it takes a minute to find a special person, an hour to appreciate them, a day to love them, but then an entire lifetime to forget them. Because you have loved me from the moment we met, there is nothing that can separate you and I.
• I love you even more and will never leave you, I will always be by your side through good and bad, sickness and health, I will be there for the both of us. I am a hopelessly romantic person, I want to see you happy. When you come home after a long day of work, all I want is to sit with in your arms, hug you tight and tell you everything is going to be ok.
• We all have something to offer and the world needs it. We need to love first and then ask questions later because the answers of why we were weird or an outcast will never change. I love you and all your moments without even asking why. Nothing else matters when we're together – no one and nothing else even exists!
• Loving you is like breathing, how can I stop?