The Most Enticing Thinking of You Today My Friend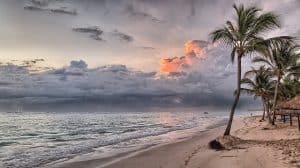 Thinking of You Today My Friend: Our friend is that guy that understands our mood at a time and also develops a good attitude to manage it when it is highly needed to do so. We can show our friends how wonderful they are, we can show them how we value them in our life and shockingly, they will respond in a positive manner.
Tending Messages Prepared Delicacy for You
1. There is one sure thing I know about good friends; they don't give up on each other.
2. Good friends do everything in their capacity to keep each other strong.
3. A good friendship is paramount to success; we succeed in life being there for each other.
4. True friends can take pain for each other, your true friend is the one that understands your past, and still want to help your present.
5. Your friend is the one that keeps your secret no matter the level of the fight that may come between you.
6. Friendship is not inexpensive; it should be valued beyond what many people this day see it be.
7. The value of a friend is irreplaceable. When you have a good friend, you already won your battles.
8. A good friend is not tired of doing the best for you; he makes a lot of sacrifices to ensure you are happy.
9. Good people in this world are always ready to stand with you in times of pain. You can also find these people as the best of friends.
10. You cannot reach anywhere in life without the help of others, and one of the best people in life are your friends.
11. True friends are meant for each other since the day they were born. They are always there for each other.
12. I don't know how you are feeling right now, but your thoughts are always on my mind. Thinking of you.
13. I can remember those moments we shared, those lovely moments we spent together are still here on my mind.
14. You are special, you are the best and I will never forget you for the rest of my life. Thinking of you.
15. Every single day of your life means a lot to me. I will support you in your absence and fight with you in your presence. Thinking of you.
16. The moment you lose a good friend, you have lost your adviser, your supporter, your personal person who is ready to stand with you forever.
17. Friends are special, friends are lovely, and friends are the most amazing companions given to us in this world.
18. Don't be scared of losing a treasure than the way you should be scared of losing a good friend.
19. I want you to know that a good friend will never let you down, he will always want to put a smile on your face.
20. Best friends are known by their gentle face, cute heart, and the amazing love they can give to you when you least expected it.
Trending Messages
21. Lasting friendship is found in the effort you put keeping each other happy always. Thinking of you.
22. We have to be nice to each other to allow peace reign in the world and friends are always the best for that.
23. Friends are the stars in the sky; they give each other lightly to excel in life. Thinking of a good friend.
24. The value of a good friend is better than golden palettes. I value you so much that I don't want any evil to reach you.
25. No matter how successful you have become in life, do not take your friends for granted. You will need them when the time comes.
26. I don't want to forget you even for a minute, because your impact in my life cannot be overemphasized.
27. If I have all the time in this world, I will spend 90 percent of my time with you. Thinking about you.
28. I will never let go of the hand of the hands of a precious friend, who recognizes the value of friendship.
29. You did judge my condition, you never evaluate me by my status, yet you treat me as a prince, you are indeed a precious friendship.
30. Making a single friend that will stand for you in difficult times is better than millions of fake friends waiting to only benefit from you.
31. You are a lamp in my life. Your bright face is good to look because your presence is one of the most amazing things in life.
32. The true meaning of friendship can be found in the way we are ready to help each other when the need arises.
33. Having found a good friend who is always available to help me when I need help most, I am grateful for the work of God.
34. Some friends are sunshine in your life; they are there to raise you to the most beautiful height in life.
35. You are very lucky if you have someone who asks after you, it means that person is your real friend.
36. A good friend is the one that will always remember that there is one special person he is yet to take good care of.
37. We meet our friends as strangers, we become closer to each other every day until we become like a bloodline.
38. Happiness is when you have a good friend that can give up everything just to make you happy.
39. With true friends, you can overcome almost every obstacle in life. I am happy to have you.
40. Good people are always hard to find because this world is not a place for good people to flood.
Newly Trending messages
41. The one that accepted to wipe away your tears is the one that deserves all kinds of respect from you.
42. Friends are the golden pillar that holds you when you are about to collapse. You are indeed a true friend.
43. If you have friends that check on you all the time, they are really worth spending the rest of your life with.
44. The best gifts in life are many. A father is a special gift, a mother is a precious gift, siblings are amazing gifts while a friend is the most amazing gift.
45. In a true friend, you will find the heart that is ready to do everything for you. You will meet a heart of gold.
46. No human has ever succeeded alone, they do so with the aid of good friends who never give up on him at all.
47. We cannot live alone without the help of people that really matter to us, we must be ready to give them the due honor.
48. If I have not thought of a friend of mine for a day, I am not fulfilled for that day. A friend is a key to your success.
49. We were born by those who chose to take our responsibilities, both by those who chose to be their friends and accompanied in life by those we chose as our friends.
50. No matter what, a friend will never betray you. A friend will always defend you before your enemies.
51. When everyone does not understand you, a friend takes it upon himself to clear your name before everyone.
52. The personality of a good friend does not lie in what he couldn't achieve for you, it lies in the truth that is already on his mind.
53. We don't judge our friends with immediate expectations, we judge them by the previous impact they had on us.
54. It is ridiculous to find out that you have ignored those who really care about you while you lust after those who pretend to care.
55. Friendship is beyond greetings, friendship is everything that you can use as an aid for a friend in need. I miss you in my heart.
56. You are the best human, I told a friend. He wanted to know why I said so, and I said, you sacrificed everything for me.
57. A good friend tries everything in his capacity to keep you moving in the direction of your dream.
58. Blessed is the one that gives the best of his attention to the one he really values. You are indeed the best friend in my life.
59. If I have built a mansion, I will grant my friends free access to it because they have proven they know their limits in my life.
60. If there is any one reason why I care so much about you, it is because you are so cute and your attitude is worth emulating.
Trending for Friends to See
61. Being your friend is not just an honor, it is a privilege that is rare. You are so special, I can't deny it.
62. If I don't have the time to cheer a friend up, you will not have time to appreciate the good people have done for you.
63. Everyone cannot accompany you to your grave, but surely, a friend will be there. Let us value our friendship.
64. Do not think I don't understand that you care, I know there are some circumstances we cannot control.
65. Friends are wonderful; they can help you to reach almost every point in life. They are your guardian angels.
66. The bone of a man is not strong enough to keep him stand firm in life; he needs a good friend to remain rigid in success.
67. Honor belongs to those that really deserve it, a friend like you is rare, it is not easy to find a good friend like you.
68. I realized that you are special, so I decided to appreciate you for this wonderful gesture you show since this day.
69. You are indeed a good friend and you have always been a source of joy to me, I wish you know how much I miss you.
70. I have been so happy since the day I set my eyes on you, you are special than I used to think about you.
71. The only romance I know that actually exists is not the flower you buy, but the unlimited reasons to care for someone special.
72. Candy and jewelry are not enough to show how much a romance can impact in life, the way you care is what really matters.
73. Wishing you the most amazing friend of my life. I have come to realize that true friendship is not really found in hanging around together but it is measured by how much we care.
74. A friend holds your hands when you are scared, she takes good care of you when you are weak.
75. The attention given to a friend is worth a billion gold. Whoever comes to your life and makes a difference is your friend.
76. Every single day of your life can still be called a wonderful day because it involves your best friend.
77. I will never regret everything we go through in life because together, we have learned a lot. I really appreciate your presence in everything I do.
78. You care so much and I am happy about that. It is rare to find someone that is always ready to make you smile.
79. How I wish I have known you for long, I will be smarter than I am today because a very intelligent person like you will be the best.
80. Your-none stop happiness has positively affected me, and now, I will never forget you for the rest of my life.
81. Good to have you as a special friend, I can't even compare any other friend with you because they are a friend while you are special.
82. Good to have found you in a world full of pain and agony and yet you found a way to help me to happiness.
83. I am so happy because you are so nice, I wish to be by your side right away, to make you happy all the time.
84. I wish you know how much I care about you, I am glad you are part of my journey in life. I love you.
85. There is no reason why I should be sad when I have you around, several times, you have shown me how kind you are.
86. Good to have you in my life, I am glad for the best advice received from you because they really shaped my life for good.
87. The love you show to me as a good friend is so amazing that I forgot you are not a blood sister. I miss you.
88. I think of you with every single breath, I am willing to meet you any moment from now.
89. You are more important to me than the food I eat because even you have shown me how important I am to you.
90. Your joy will remain special in me. I will love you for who you are. I will cherish you for the sake of friendship.
These messages will enhance the value of your friendship. Your friends will feel being loved and cared for. You can begin to text these messages to your friends.