Peaceful Sunday Inspirational Messages for him or her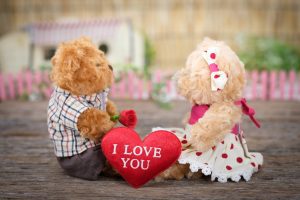 Sunday Inspirational Messages: It is common for the human race to need peace in his life. It is only a few of the humans that take peace and harmony for granted and decide to hold on to conflict. The most important thing in this world is of a different opinion to most of us in this world, some believe the most important thing in this world is to worship God alone, some believe it is to live in peace and harmony while some belief violence is what we should all take on to for survival. However, I believe that everyone has his or her own opinion but what really matters the most is that we should enjoy living in this world peacefully. I have compiled some messages on here for us to send to our lovers. You may also like to read these too: Funny Sunday  Quotes and Sayings for Sweet Lovers, Birthday Love Messages for her from the Husband.
Peaceful Sunday Inspirational Messages for him
1. Never let the allegations of those who lack manners intimidate you; keep your focus and be prayerful.
2. Stand up for the best; it is the most important thing in this world. You can reach your goal at any length.
3. You are the true architect of your life assigned by the Lord; you need to enjoy every bit of your life in love.
4. Nothing will change until you are ready to make it change. You will always succeed if you want.
5. Life is full of challenges so if you encounter one, understand that it is natural for such things to happen.
6. You will always be tired of what really matters if you wake up with negative thoughts in your heart.
7. Morning is a fresh glory; don't hesitate to swim in it until you are fully satisfied with it. I love you.
8. You mean a lot to the world, stand up and change the ways of the people, they really need you in this world.
9. You can't give up hope on what tomorrow can bring. Even when people are struggling to destroy you, never give up.
10. All you need is to be strong in all you are doing. Never have you given up on what you do and be smart enough to be at the top of every situation.
11. Control your mind, love yourself, and never say it is over until it is finally over. Have a nice day.
12. In the game of love, in the area of passion for oneself, all you need is to stay strong in all you do.
13. You must be reasonable in all you do. Especially when things are getting worse, this is the time for you to fight back.
14. If you are not careful, you will have destroyed yourself thinking you are killing time.
15. Anytime has its time. You must do the right thing at the right time. This is exactly what you need.
16. Many are sad today because they took their yesterday for granted. Our actions really matter.
17. There is no way we can stop loving this world in as much as we exist, but sometimes, we are sad for being too careless.
18. I have all it takes to stand by your side. I will never forget all the pain you went through but you can still be the best.
19. The most important thing in this world is to refresh your mind and always stay strong in all you do.
20. Negative thoughts create fear in your heart, never you ever allow your mind to be occupied with unnecessary worries.
Peaceful Sunday Inspirational Messages for her
21. Whoever believes in what he can do, surely he will finally get it done. In as much as you strive never to give up.
22. You are an advocate of change, change yourself, and change the world at large. No day is too special to do so.
23. There are many reasons why most of us will not succeed in life 95% of it comes from our mindset.
24. There is no need to doubting yourself, you can always be the best you want to be. Never have you forgotten the part of love for humanity you took.
25. It is better you forget about your lifestyle that hinders your glory and stays focus on a new path.
26. You will never be able to experience change until you finally get it done the right way. You are special.
27. Your happiness depends on what you think in your head. Call on God to guide you but know that He will never come down to take your responsibility for you.
28. People with a strong mind have been there for many years struggling to pass the bridge of life but it was hard for them to do, they made it in the end.
29. Sometimes, when you think this life is too hard to live, it is a sign of weakness. You have to be strong enough to stand out in a crowd.
30. What will make you happy is the way you feel when others discourage you. Are you going to succumb to their threat?
31. Sitting without planning your life is like you planning to destroy your life. Be the change everyone must enjoy.
32. Even though you don't want to leave anything behind in life, please make sure you leave a good legacy.
33. I can assure you that people are there with us as a stronghold but still, we realize we are sad. This demands a change of mindset.
34. I believe in what really matters to and it is the reason why I stay focus on one goal at a time.
35. Whenever you are scared, tell your heart that 95% of what comes to you in fear is not real.
36. Face your life challenge to the square and never give up on what you really want. I stand by your side.
37. The greatness of purpose is your ability to be able to fulfill the purpose of your creation. That's the greatest success.
38. Success is a long term goal, it follows processes, it never can be compromised for any reason.
39. When you sleep and wake up with another man's matter, you are dying in silence but unaware.
40. Don't be the type that says I have enemies. I have never seen anyone that believes in such an illusion in peace.
Peaceful Sunday Inspirational Messages for husband
41. The day has come when you need to keep up your good job and be smart enough to tackle the situation you find at hand.
42. Never allow anger to push to do what will end your life. Have a nice Sunday break my dear.
43. Life without the rest of the mind is a result of what we have done in the past. Past can be what you thought of a few minutes ago.
44. I stop explaining myself when I realized people are there to win the argument. It will be a waste.
45. Always let your mind be at rest, in no time you will rise above the sea, and by then no water will drown you again.
46. A time will come, you will be glad you didn't succeed in some of the actions you took. This is why we need patient in everything.
47. Wear a smile on your face always, it is the best cloth a human can wear to live a peaceful life. Have a nice day.
48. Your thoughts belong to you; it is the best thing you can ever channel to the best place. You can be the best you want to be.
49. Live your life as perfect as you can, there is no need to waste your time on what the losers are saying about you.
50. No one understands your problems until when shared. Look for good people and share your problems with them.
51. No matter how hard the weather looks, still have that strong mind to stay focus on all you do.
52. When there is love for oneself, you will do the right thing. Never give up on what you believe.
53. The most important thing in this world is to find peace in your heart that will give you all assurance to make things happen.
54. What baffles me most is that the capacity of the human mind is huge and no one is working too hard on exploring it.
55. The kind of life you chose to live will determine the kind of joy you will find later in life. Have a nice day.
56. Your mindset will tell how difficult or easy this life will look to you. You are the giant of your territory.
57. You can be better than what you think of yourself. You are smarter than what you want and I will be glad you know.
58. The best way to make things better is to be ready to embrace change. Change is the best legacy anyone can subscribe to.
59. Old things kill the mind you need to be an innovative being so that you can move along with the world.
60. There is no need to be sad when you understand what really matters to you. You can always be that person you want to be.
Peaceful Sunday Inspirational Messages for wife
61. Dear hubby, if you feel like this life is getting worse, never for any reason give up because after hardship is a relief.
62. Good morning, it is another Sunday; please surround you with positive people. They will give you good ideas to live a good life.
63. No matter what, don't make the mistake of living around people with low IQ, they will carelessly blackmail you.
64. What makes life a better place to be is the way we treat each other with the hope of having the best in life.
65. You cannot possibly bear the pain of loss only if you are ready to build your mind to withstand the pain.
66. Nothing should shake you again. You will always be the change you want only if you are sincere with it.
67. Be strong; never feel any trace of fear in you. When you are strong things will be strong along.
68. Those who give up and the ones with weak minds. Great minds do their best to achieve their aims in life.
69. 70 percent of suicidal is caused by a lack of confidence in one's self. Don't even dream of giving up at all.
70. The best medicine we can take for peace of mind is to be happy with ourselves. That is when things will be balanced in our life.
71. What a nice day, if you take advantage of a beautiful day, you will never regret that you did.
72. Many people are with the opinion that others are perfect while they are perfect. Don't let such people poison your mind.
73. If you want to have rest of mind, never you make others sad. There will be problems that occur.
74. Make a good impression for your family, live well with them. Appreciate their efforts and always be happy.
75. The wicked hearts will try their best to make you sad, but if you are strong enough, it will be bygones.
76. I don't give a damn about what I don't do, I am always clear of doubt so you can say what you want to say.
77. Sunday is a nice day to be the change you have been preaching—relax with your family and never give up on what you believe in.
78. Even if the day is dark, always come with your own sunshine. It will make you happy all your life.
79. I am looking forward to a Sunday I can sleep on your arm and make you happy all my life.
80. You are the most beautiful woman I have seen so far, this should give you the confidence to smile for sunshine.
Funny Sunday Inspirational Messages for lovers
81. It is cute to have someone that understands the way of the patient. Don't even give up on the right thing you know you are doing.
82. Happy Sunday to my precious queen, you can be better tomorrow than you are today. Put a smile on your face.
83. Beautiful people are rare to find, I mean really beautiful people like you are the best to have as companions.
84. You can always be the best you aspire to be. Never trace a part that will lead to your destruction.
85. I feel like smiling but I decided to laugh so that the laughter will affect everyone at home. I love you.
86. There is no need to think otherwise when you have a strong mind with lots of love in it. Have a nice day.
87. Fill your heart with love and never have you given up on what you already know you can do. Happy Sunday.
88. Be happy at any moment of your life, you don't expect everyone to love you, there will be some that will surely hate you for no reason.
89. Why are you sad when you have your two hands to raise up, and your two knees to place on the floor?
90. Be the great man you plan to be, the sky is the beginning of your success. Happy Sunday sweetheart.
Enjoy many of our text messages for the good they can bring into your relationships. They change the status of any relationship to good.