Special Good Night Messages for Lover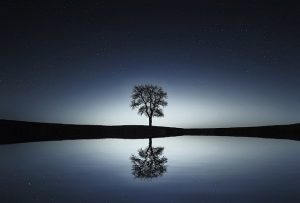 Special Good Night Messages: Our days are never complete without the presence, voice or sight of our loved ones. The ones who's love is big enough to last a lifetime. Here are some special good night messages to make their night a memorable one.
1. It's a special feeling to call you my own. You are special in your own way and you shine the brightest. Goodnight to my one and only love.
2. Love feels better when I share it with you my dearest. You are more than special to me and it is you who I want to spend the rest of my life with.
3. Taking you to the end of the world is what I must do to prove my love for you. I want to make you happy because you have done even more for me since the very first day you stepped into my life.
4. Your humility, confidence, and courage are what defines a person who can only be seen as something special. Loving you is truly a special feeling. Goodnight and sweet dreams my love.
5. Sometimes I am lost in our old memories we have shared together. Sometimes I lose track of time when I am with you. Sometimes I am lost in thoughts thinking about our beautiful future. I think about you all the time because you are special.
6. With the slightest crack of your smile, you take me to the heavens and back. That's just one of the very many things that make you special. Thank you for always making me feel alive dear. I just thought I should make you smile before jetting off to dreamland.
7. I think of the many things I can do to prove my undying affections for you. You must be one of the angels sent directly from the Lord to bless and guide me. Goodnight to my sweetheart.
8. I've seen so many faces in my life, but there's none quite like yours. It as if it was carved by angels and that lightens up my spirit. You are the best definition of special. Do have a splendid night.
9. Goodnight to the sweetest sweetheart of my entire life. You have successfully transformed me into a totally different person full of love, hope, dreams, and confidence. I love you.
10. I asked God for a special gift so many nights ago and tonight, here I am giving him praises for overwhelming me with you. Since the first day you came into my life, it has been nothing but ample bliss and affection. Goodnight and sleep tight my dearest.
11. I want to wish a special night filled with amazing dreams. You work so hard and you deserve the best night's rest. I want to make sure I am part of the reasons you wake up tomorrow smiling at the morning sun.
12. The taste of your love is sweeter than the most delicious meal ever made. This is because of how you put so many thoughts in my mind that overwhelms and motivates me. Loving you is much more than an affection. Goodnight to the woman of my life.
13. You filmy world with so many bright colors when the times are grey and hopeless. Thanks for always been special for me. Tonight, I wish all your dreams and aspirations come true because your happiness is mine as well.
14. Today was a great day and I can't wait to tell you how you were in my thoughts all the through the time. I can't wait to see those starry eyes by morning. Goodnight and have a wonderful night's sleep.
15. Your love and affection have changed me over the time we have shared together. It is a big achievement for me to call you mine. I'm ready to text you every night because my number one wish is to make you happy.
16. Your love is my strength and that is why I want you to always by my side to keep me confident and to rip the benefits during moments of glad tidings. Sleep well and have a wonderful night's rest.
17. A night is perfect for a little thought. I think about you all the time and it's now a habit of mine. Missing your pretty smile and your lovely cute laughter. Goodnight and have a wonderful time my love.
18. Goodnight to the angel of my dreams. I couldn't find my sleep without telling you I love you. I know you have heard that many times before. But I can't just help reminding you of how important you are to me.
19. Goodnight and sweet dreams and wishes to the prettiest girl I've ever seen. Your love is deeper than the ocean and there is nothing I won't do to make you happy. Goodnight and sweet dreams dearest one.
20. I want to wish you a happy night spent on the stars. I wish I was close to you right now so I can watch them sleep. Your love is the most important thing to me. Thank you for always been there for me babe.
Good Night Messages for Friends with Pictures
21. You are worth more than a thousand diamonds in the sky. This is the perfect opportunity to remind you of my deepest affections for you my dear when the stars are shone brightly. I love you forever and a day more.
22. Distance might keep our bodies away from each other for days, weeks, months and years. But distance cannot keep our soul and heart apart for a second. You will always be my shining diamond who lights up my skies at night.
23. I want to wish you the best good night's rest and all the blessings in the world when you wake up and the sun shines brightly across your face. Goodnight and have a great day tomorrow and forever!
24. I wish to feature you in one of my dreams tonight. Without seeing you, my night is never complete. It's all because I
always want to be with you. Tonight, I wish all the stars in the sky will shine brighter and all your dreams will come true. Goodnight my dear prince.
25. I want to wish you a good night's rest after such a long night. Tonight is the night where we close our eyes and make a wish. I wish for all the strength I need to give you all the love and affection you deserve. Sweet dreams.
26. To my special one my heartthrob. Give me your love and like a money doubler, I will triple it. I want to be your night in shinny amour. I want you to be the queen of my world. Have a great night's rest superstar.
27. Thinking about you all the time has now become a habit I enjoy the most. They say too much of everything is bad, but too much of you is what I cannot get enough of. I love you, babe. Sleep tight and sweet dreams.
28. I just wanted to remind you that anytime you need me, I will always be there for you. Even through thick and thin, bad times and good times. Thank you for always been the angel of my heart. Have a good night's sleep.
29. I want to wish you goodnight and a thousand sweet dreams before you wake up by tomorrow. I wish you many more beautiful nights under the protection of the Lord. Have a pleasant evening dear.
30. I take you around the city sidewalks and amusement parks when you take me to the heavens and back. My love for you is understated and I still feel it isn't enough to justify the happiness I feel in my heart. Goodnight and Godspeed.
31. Thank you for always staying with me and for inspiring me when I was sad and lonely. It is only you that is capable of giving me all the happiness I require in this world. I wish you all the best for tomorrow's journey.
32. I have no doubts about my deepest affections for you. Very few can do what you have and can in my life. You are the apple of my eye and the oil in my vessel. I want you to have this beautiful night all to yourself. You deserve it all.
33. I feel imprisoned and kidnapped right inside the deepest dungeons of your very big heart. Thank God the Stockholm's syndrome came along to save me from loneliness and loss. For me, you are a blessing I will forever cherish. Goodnight.
34. Hearing your voice keeps me alive, hale, and hearty. Your absence makes my heart fonder at nights like this. I always ached to see you smile so it soothes my spirit. Goodnight to the most amazing person I have ever met.
35. The night is the perfect time to give praise to the lord for making magic and all the good things continue to happen in our lives. I want to dedicate all my dreams and aspirations to you, my dear.
36. Goodnight and sweet dreams. May the light of the Lord guide and uplift you through the darkest moments. It is not because you are my most special person but also because you are the most special person in the whole wild world.
37. Falling in love with you was like a happy story that never feels like ending. It is not because everything lasts forever. It is because you are always there to make life worth living. Have a pleasant night my sweetness.
38. You take my breath away even when we are apart. Yet here I am today, still breathing and smiling. It took me just seconds to fall in love with you. It will take me forever to reverse that feeling. Goodnight and sweet dreams.
39. You are always in my thoughts, my memories, my dreams, my aspirations, my heart, and my future. You are my everything and that is an understatement. I want you to make sure you have a wonderful night. You deserve it, babe.
40. Congratulations on being my number one lady. Today is officially the 1000th night I'll be thinking about you. Your voice is the lullaby that puts me to sleep. Goodnight my love, I hope you have a wonderful day ahead.
Good Night Messages English for Lover
41. Hello Babe, just checking to know when you will be falling asleep. I know that sounds ridiculous but I would love to sleep at that time too so we can journey into Dreamland together. It's crazy how you make me feel sometimes. Can't wait to see your face again. Goodnight.
42. The more I think of you, the more the love I have for you keeps growing. I have a feeling it's going to last forever.
Do have yourself a wonderful night. Sweet dreams babe.
43. I am the one to always be there to offer you a helping hand, a warm hug, a romantic kiss, and all the inspiration you need. It's my duty to always keep you happy. Look out your window and see the stars beaming in the sky. It is obvious tonight is all yours.
44. From Aurora, Cinderella, Fiona, and Snow-white to Pocahontas, there have been so many princesses that have lived and no one is as gracious as you. You have always been the medicine to any ailment that befalls me. Goodnight my princess.
45. If loving you was a blue color, it'll be as blue as the skies. If hugging you was the red color it'll be as red as the garden rose. If missing you was black color, it'll be as dark as the mountain caves. I can't do without your love, care, and affection. Goodnight dearest, I love and adore you as much.
46. The words are a bit heavy in my mouth when I try to say it. That is why sometimes, it feels a bit easier texting you. You have not the slightest idea of how I feel when I remember I have you. Goodnight to you and have a blast of sweet dreams tonight!
47. I can't let you down for any reason, it is something that is always special to me. I will always be yours all the time. Goodnight.
48. If loving you is a color, I will rather choose blue because it is the most passionate color to me. I love you so much. Goodnight.
49. Goodnight lovely angel, you came into my world, I will always appreciate the fact until the whole world understands that you belong to me alone.
50. I don't have a reason to be tired of you because you belong to me. You are all I have in my life. I will always love you for the rest of my life.
Text wisely this year and save your relationship from destruction. These messages are specially made for you and so, feel free to text them to those you want to.