Prayer message for a sick friend. Did you find out that your best friend is sick? You can learn these prayers for him or her.
Prayer Message for a Sick Friend to Smile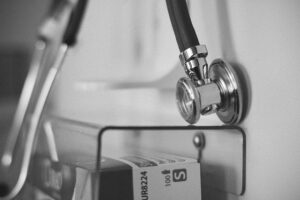 • Dear God, please help my friend, he is so sick and asks why you have left him. Please take away the pain and heal his body. I pray for comfort and courage too. Please help me find the right words to say to him. I can't stand to see him like this. We all need your help. Please don't take him yet.
• Dear God, I pray for my friend who is sick. Please help him get better soon so he can be back home with his wife and growing baby. I pray his recovery will be quick. I pray his family gets through this difficult time and that God will bless him with good health and prosperity.
• I want you to know that I love you and I will be praying for you. You are in my thoughts and in my prayers because I was so sad to hear that you were ill. I am happy that everything is going well now, but I still want you to remember that we are all here for you. We care about you and we want to help.
• Dear mother of angels, please protect and heal my friend. Tonight I pray for all the pain to be taken away, and that you give him a new heart. I ask your blessings to shine down upon him so that all of his worries leave. Please let him feel better every minute until he is completely healed. Give him a healthy body and soul! Thank you and God bless!
• Dear God, please take care of my friend John. Keep him in your heart and surround him with love and comfort. I pray that you will heal his body and soul and grant him the strength to have the courage to fight. And God, please keep my friend in your loving arms as he fights this battle. And when it is time, please take him to a better place where he will be happy and healthy. Please take care of his children, they need their father so much. Thank you for your caring.
• Thank you for being my friend, even when I have been difficult. Thank you for taking care of me. I know things will be hard right now; I know you are sick and going through a lot, but please remember that you aren't in this alone. Send healing thoughts of peace to your body as you sleep. Know that I love and support you and that life is beautiful when you are at peace with yourself and the world around you.
• Dear God, please take care of (name) and help her to heal. Please save her from this pain and let her know that I Love her. If it is your will, please bring my friend back to me where she belongs – in my arms!
• Dear Lord, please keep Jennifer in your care, show her your love and strength. Love her with your healing power, let her be rid of her sickness and pain. My friend is in need of a miracle. Please hear me and answer my prayer. Show her your love during this time.
• Dear Lord, I pray that you send angels down to watch over (name of friend). I pray that they give him strength and comfort him. I pray he is never in too much pain and is able to get the rest he needs. Give him a positive outlook on life; show him his path and let him be given strength to follow after the good things. Lord, I pray that you will keep this family closes no matter where they are; let them stay strong for each other. Always show them mercy.
• Dear Lord, watch over my dearest friend. May her body and spirit heal in time. May she be fearless and encouraged when darkness tries to overcome her hope. May we offer her our best love, support and prayers with the faith that she will feel your presence with each breath we take for her.
• Dear God, please watch over X in her time of need. I pray that the doctors are able to fix her, and show her how much you love and care for each and every one of your children. Please send healing and comfort to X, a faithful servant of God who is hurting now. Lord, help me to realize my own shortcomings and to ask for your forgiveness so that I can be better to others. Help X to realize that this is a test of faith and to always stay hopeful.
Prayer Message for a Sick Friend Recover
• I pray to God that she will seek His healing, His touch that He may deliver her from this attack and clotting in her arteries. I pray that He gives her the strength needed to endure what is ahead of her in this journey she is about to travel. I pray for every tear she sheds and the pain she faces daily, that God would reach out and heal for His glory and gain. I pray for the days when she feels weak and weary and just doesn't feel like getting better.
• I pray for you today. My heart is saddened by your pain, and my soul aches for you. May you feel God's love surrounding you, bringing peace and comfort through the storm. I pray that this trial brings you closer to Him and that the healing and strengthening process begins not only in your body but in your soul as well. I pray that a deep trust in God will be in you always.
• Dear god, please help my friend get better soon. I love her with all my heart, she has been there for me through everything and I am very thankful. Sorry that I'm not a great writer, I'm kind of upset and tired so I can't think straight. Your the best friend a girl could ever ask for, always remember that. Ever since 4th grade you've never once turned your back on me, you are truly a great friend.
• Dear God, please help my friend XXXXX to have a healthy body. Please help him not to be in pain and to get better fast. Also, please let me watch over him on his way back to health so that nothing bad will happen to him and he can make a speedy recovery. Thank you for always caring about us when we are sick and for helping us when we need it.
• I could hardly sleep last night, I was so worried about you. Please don't leave us. God has blessed me by having you as my friend and mentor in my life. You are like a second father to me and I love you deeply with all that I have. If there is anything I can do for you or anyone of my loved ones please let me know. May God bless you and watch over your health and recovery.
• "I extend to you my love, and prayers until the day you find comfort within your heart. I hope that when you are ready to fight for your life, God will be by your side always. In prayer please ask for that which is best for you. I call forth angels for you, and all who surround you with love and support. My greatest wish is a speedy recovery for you and loving energy around!
• Thank you God for the opportunity to be here today, here with my dearest friend. Comfort and surround her in your healing love. Give her laughter when it is needed most. Let joy ring out through this place, let glee ring out in all places where she is found. Let the melody of angels caress her soul. Give power to all efforts made to heal her body and spirit, giving thanks for all viable treatments and laying waste to the illness that invades her being at this time.
• I'm sending out my thoughts to wish you the best, give you my love to hold. Positive energy and loving thoughts surround you, healing power from above. When all seems bleak and hope is gone I send support and strength from my heart to yours. God loves you so much!
• Lord, please heal my friend… The one and only person that loves me. I promise to love you forever in return. This is from the bottom of my heart… I beg you.
• Dear Lord, Please help my friend. May you restore his health and mend his broken heart. Take away all the pain he is feeling and fill him with your love and peace. Comfort him, heal him, and protect him. Bring back a smile to his face again. Let love surround him with family and friends that care for him so much. Give him faith again to go on living life the way he wants to. Heal the pains of loneliness that now seem to plague his body.
• Your heart is in my thoughts. I have prayed to be able to provide you with physical comfort. I have prayed to be able to be the friend that you need at this time. I have prayed for peace and strength for you and your family. Prayers are answered everyday, there are still some unanswered prayers out there .. so hang on!
• God, please comfort our friend and surround her with your loving arms of peace. Let her be refreshed by your presence and healed from the pain. Please hear our prayers for her.
• Dear God, I ask that you uplift my friend's spirit. Let them know that you are with them and you will help them through this rough time. Give them the strength to endure this trial and if it is your will, heal their body. Amen.
• I am so sorry for all that you are going through. There is nothing I can say or do to make it better. All I can do is hold you in prayer and remind you that God alone heals our broken hearts.
• I love you. I love the way you laugh and the way you smile. I love your voice and your expressions. I love your kindness and your wit…I love everything about you Jess and I wish you strength, peace, patience, rest and healing.
Prayer Message for a Sick Friend to Get Well
• Dearest God of Heaven, Almighty and Everlasting Father, hear our humble prayers for our brother/sister.
• I am so sad to hear about your illness. You have been such an important and positive part of my life. You are always there for me, no matter what I need. I pray every night that God heals you quickly and brings you peace. Please consider this prayer request and send one back to me so I can pray for you as well. Let us stand for one another in prayer.
• Dear God, please heal my friend. I know she is in a lot of pain and needs your help. I love her very much and pray you will make her well very soon. Thank you God!
• I pray for you every day that your illness doesn't take your smile away. The Lord will help you walk these mountains and guide you through them. I love you and I'm here for you always.
• Dear God, thank you for sending a guardian angel to watch over my beautiful friend. Please heal her and keep her safe. Comfort her and give her strength. Thank you for all that she does for me; I love her so much. God bless.
• Dear Lord, I know this is hard for you. Please give her strength to make it through. Please let her know she is never alone and that I will be here by her side no matter how long it takes. I love her so much and please help me to be the best friend I can be for her. Dear Heavenly Father, we beseech Thee to please watch over our dear friend and to provide all the comfort and support he will need. We lift him up in prayer, praying that You will heal his pain and strengthen his body as he fights for a swift and speedy recovery.
Dear God, please let our friend know that he is not alone. We think of him constantly, remembering the good times and treasuring things we have shared together. Please fill him with hope, courage and strength.