Marriage and Relationship Counseling Review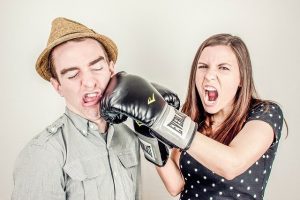 Marriage and Relationship Counseling: All over the world, one of the most important issues in the life of every married person is the issue of marriage and relationship. People are eager to put a stop to their relationship problems and it is the reason why this subject of matter has been one of the most popular ones in the world today. Marriage counseling is also called couples therapy; it is a version of psychotherapy. You may want to read: 80+ Best Happy Weekend Messages for Friends, New year Best Wishes for Promotion 2020.
It is a field of knowledge that helps couples of all types recognize and solve the conflict involved in their relationship either marriage or pre-marriage. You can make reasonable conclusions that will lead to a thoughtful decision through marriage counseling.
If you adopt marriage counseling, you can make decisions that will rebuild and strengthen your relationship or help the couples peacefully go their ways.
Who Can Carry out Marriage Counseling?
Marriage counseling is usually provided by a qualified therapist who is licensed to do so. Some people used to hire a family or a couples therapist who takes care of any relationship issue that may take place between the couples. These therapists or counselors must have graduate or postgraduate degrees—many people adopt becoming professional by the America Association for Marriage and Family Therapy (AAMFT).
Is Marriage Counseling Long Term or Short Term?
Marriage counseling is normally short term—it normally includes both partners, or in some cases, only one of the partners is involved. This is a decisional endowed situation which is determined by the willingness of the couples to engage in the counseling, however, the counseling may specifically involve only one of the partners just because it has to be so. The treatment involved in a counseling section depends on the situation.
Issues That Are Commonly Addressed in Relationship Counseling
Sometimes, relationship counseling has to be carried out due to these situations that we shall list below:
• Communication issue
• Sexual issues
• Childbearing and rearing conflict
• Substance abuse
• Anger issue
• Infidelity between the couples
• Financial problems
• Savings and future needs for the couples
• Domestic violence
There are lots of issues that marriage counseling can help curb when a qualified counselor is consulted. It is left to the couples to find the best therapist that will handle the issue of their relationship. In no time, we shall develop an article on how to find a good therapist, and what is expected of a counselor.
Preparation Towards Meeting a Therapist
You must prepare yourselves as couples for marriage counseling by finding a relationship therapist. You can ask friends who have been subscribing to a relationship therapist to help recommend one for you, or a primary care doctor can help refer a therapist for you—there are many channels through which you can get help for a reliable and qualified therapist—either through your loved ones, friends, health insurer, clergy, employee assistance program, or state or local mental health agencies can also help you get a good recommendation. You may also want to be very careful about selecting a good therapist and that is done through interviews.
Things to Look out for in a Therapist
Before you give a therapist a chance to involve in your relationship therapy, you must, first of all, consider some factors such as his or her:
Education and Experience. What is the education and training experience of the therapist? Is he or she licensed by the state? Is the therapist credentialed by AAMFT? What is his or her experience concerning this particular issue you are going through in your relationship?
What about Logistics Considerations. You don't want to work with a ghost or an unknown therapist. You have to know his or her office and the hours? What about times of emergency, will a therapist be available for you? This logistics has to be addressed for easier sessions with your newly found therapist.
What is the treatment plan? A treatment plan is another important issue when it comes to relationship counseling. What is your treatment with the therapist? How long will each session of the counseling take? How many sessions shall you have with him or her? Will the whole session's period affect my work or not? If yes, how shall we reschedule our plans?
What are the Treatment Fees and insurance? You must have the knowledge of the payment for marriage or relationship counseling before the session even takes place. You will equally want to know if your therapist service is covered by your health insurance plan.
Your Expectations from for the Counseling
Marriage counseling is meant to bring couples together for joint counseling or therapy sessions. They both have to work with a therapist so that they will be impacted with skills that will aid their relationship and takes it to the next level solidified. These are what you should expect during relationship therapy:
Open communication. There should be open communication between couples. Couples may be allowed to spend time together, discuss a lot of things together which bothers them. An open communication session is mainly for the couples to close the gap of unfamiliarity that exists between them, so that they may know each other better.
Resolution provision: at the end of the sessions, it should ensure that the problem of the relationship is identified, and there is a solution already provided.
How to identify differences: you should be able to identify your difference at the end of the sessions. Once this is achieved, it is a good startup for a better relationship in the nearest future. Already, the problem of every relationship is a lack of understanding between the couples, once this aspect of a relationship is identified, and a solution is provided, there will be no further conflict.
What you should let out during the sessions: you should discuss both the good and bad sides of the relationship so that the counselor can easily identify your problems and then provide a lasting solution for you. This is one of the best approaches a counselor has to carry out to give you the solution needed.
What You Should Know Before Marriage Counseling
There are certain things you should know before marriage counseling. They are things that cannot be avoided when they eventually happen. You needed to be informed from now so that you can adjust to the situations when they arise.
Hard Times Communicating with Counselor: it is normal that due to anger between you and your partner, it may be difficult to communicate with the hired counselor. If you are really interested in bringing your relationship to a good position, you have to be patient with your partner, and tell your counselor your mind.
Partner May Be Stubborn to Attend Any Session: it is possible that your partner may not buy the idea of going for a therapy session. Don't worry, go by yourself, although, it will be a bit difficult to find a solution to your relationship problems—it is not still bad since you will get to know more about your behavior and reactions. Knowing how to live with anyone is the most important goal in every relationship.
The Therapy Session Is Not Long Most of the Time: depending on the gravity of your relationship problem, the session of your therapy will either be short or takes several months. The treatment plan that will be scheduled for you will depend on the situation of the relationship. Some relationship counseling focus on helping couples identify their differences—this has to be a short term, while other times, it may involve mental issue and this could take several months to address.
Partners' Communication Grace: your therapist might give you the grace of communication periods with your partner, so that both of you may rapport. It is through conversations that we get to know more about people. If both of you engage in conversations verbally, action and emotion, you will get to know what your likes and dislikes, and then, it is great wisdom to start doing the likes and avoiding the dislikes.
Longer Time Consideration for a Partner: it is possible that your partner might need a longer time if he or she has some mental illness. It is so unfortunate that it is so but you have to support him or her to survive this mental illness. You must cultivate the habit of patience. Understand that circumstance brought this state of mind to your partner and it has to be addressed properly.
Benefits of Marriage Counseling
Marriage has a lot of benefits which will definitely help you succeed. We are going to point out most of those benefits and then give you the tips to maintain your marriage or any form of relationship you engaged yourself.
Marriage counseling has a lot of advantage such as the ones that are mentioned below:
Develop a Closer Marriage: through marriage counseling, couples can develop a closer bond, communication skill will be taught to them; if they both work with the knowledge impacted in them, there will be no further problem until there is a change in their behaviors probably due to a future mental illness that may be inevitable.
Work Toward Healing Old Wounds: marriage therapy is very good as it helps to heal old wounds. It gives couples the opportunity to realize their mistakes and then seek forgiveness from each other. This is a big move when it comes to counseling. There is no feeling like being understood and now apologized to because you were hurt.
Feel Heard by Your Spouse: do you know how satisfied you become when you realized that finally, your partner can hear your voice? The pain you have been carrying in your heart for many years, is now being dropped within some seconds of interactions with your spouse who has not been giving a listening ear? This is one of the most important things you should consider.
Deal with You and Your Partner's Unpleasant Emotions: marriage therapy is designed to deal with the couples' emotional upsets, if you engage in marriage counseling, you will get to know hidden things about your relationship, from this point, the therapist or counselor will suggest professional ways to deal with your differences. Emotional balance is very important in any relationship and you must be aware of this.
Learn to Resolve Conflicts as They Happen: relationship therapy will teach you how to tackle conflicts as they arise. The sessions involve in marriage and relationship counseling is of a high standard, therefore, you are automatically turned into a specific treatment plan scholar for your relationship only. Remember, you need a lot of skills to become a relationship counselor—therefore, stay within your boundary.
Create More Beneficial Patterns Of Interaction: during the period of communication grace, pay good attention to your spouse to know their level of communication interest, and try to blend with them. It is good when one of the partners can make a lot of sacrifices.
Set Priorities as a Couple: relationship counseling teaches the couples how to make a priority. It exposes them to the ability to identify what you be done first before the other. This is a very important aspect of any relationship. Many relationships don't work because couples cannot identify their priorities. For instance, how can a partner, prefer social media to his or her spouse? This will bring a lot of problems with such relations. Make your family number one priority and then every other thing should follow.
Set Goals as a Couple: relationship therapy helps couples learn how to set goals. They are taught to share ideas, opinions, and knowledge together so as to arrive at the best decision needed for a goal.
Couples Become Happier: successful marriage counseling helps couples become happier with each other. Happiness is the first and last focus in every relationship. When the couples are happy with each other, it gives them the assurance of a lasting relationship. This is exactly what marriage counseling does. It creates a way for couples to develop positive feelings for each other.
Concluding parts
Marriage therapy has really helped a lot of relationships over the years. As long as you are carefully selecting the right counselor, there is a guarantee that your marriage will find a new reason to last.
In some cases, hiring a counselor may bring an end to your relationship; when such an end comes to your relationship because the therapist sensed danger in the nearest future; it really worth it. We shall continue to give you more updates on relationship counseling. Enjoy your days ahead of the next article.