Cutest Love Letters That Will Make Her Cry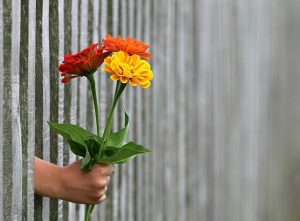 Love letters for her that will make her cry: If you need a powerful love letter for your woman, this is the opportunity for you to make it come to pass. She is your woman, and you actually need her happiness for you to be happy too.
Emotional Love Letters That Make You Cry
Dear lovely pearl,
It has been a long time since we met. Since this day, your affair with me has always come with sincerity. This is one of the reasons why I keep loving you every single day of my life. I so much cherish you and wish you understand this fact to the fullest.
Do you know that any time I looked into the sky at night; I do see your face smiling at me? This means I am insanely in love with you. To my beloved angel, you brought a special feeling to my blossom heart and have always been one thing I will never forget for the rest of my life.
You are a perfect match for me. I looked at you carefully and realized that a woman that can make me happy like you is not in existence except my mom. When it comes to compatibility, we are just a perfect match.
Whenever I see your face, a smile of joy dominates my face. It could be because you are so precious and I want to spend the rest of my life with you. Do you know that when you have a beautiful woman, waking up in the morning will be your favorite chocolate? This is the reason why I said your face is a source of my smile.
Love Letters for Her That Make Him Cry
Dear patient one,
I didn't know that you are this patient. Gone are those days you see a patient lady that can tolerate any man that doesn't care much. I have been so cruel with you and yet it didn't move my love out of your heart. Thank God you haven't given up about me before my senses came back to me. This is one thing that I used to measure the level of your patience.
I am observed that you can endure pain. Patiently, you have been enduring pain for these years and yet I didn't know, you have been waiting patiently hoping that I will change and yet nothing of such ever happened. Indeed, you are a true woman and the best wife in the world for you to have this level of endurance.
Today, I am here to apologize. I am sorry for the pains of years upon years that I caused you. I am sorry for the tears that sprouted out of your eyes in secret, the pains that hit your heart so hard that they were unbearable. If you can find it a good reason to forgive, if only you can say I forgive you, my apology will be useful.
Again, we can now reconcile, settle every misunderstanding so that your blackface caused by my actions will be bright once again. I promise never to show any bad attitude towards you anymore. The pain of the past is gone forever. The pain of the past will now be replaced with everyday love. The monster of yesterday is now an angel.
Lastly, every patience you observed, every endurance you performed has finally yielded a good result. I pray we continue to live in peace forever. I love you so much.
Deep Love Letters for Her That Make Her Cry
Dear special love,
I didn't know that my action hurt you so deeply. I have been so careless not observing your body language. I have been so weak in my judgment and things happened to you so badly and I didn't notice. Please forgive me for every action that caused you pain.
Your love for me is true. Despite all these actions of mine, I still realize that you are the truest love God sent to me as a wife. I am really sorry for treating you so badly. I realized my mistake and now there is a need to apologize with regret and sincerity. I have to do this because your love and passion for me are real.
For all the things you have done that got me upset, I realized I was not the understanding type. It takes only a gentleman with good listening skills to live in peace with a woman of great virtue like yours. Thank you for teaching me a lesson with maturity, thanks for not replying to me when I pushed you to the wall with harsh words. I am sorry.
I have fallen in love with you so deep. Before I could realize that your love has dominated my heart, it was too late. Suddenly, I began to see you constantly in my dreams. I began to think of you every minute, and then I came to the conclusion that I am in love with an angel.
To my blessed angel, you have been so nice to me since these years. Why then did I treat you badly? I swear I regret ever hurting your feelings for any reason, please, if you can find some reasons to forgive me, I will be the gladdest on earth. I am really sorry.
Love Letters That Will Make Her Cry
My heart beats bitterly because I failed you. All the time that I was supposed to be there for you were wasted doing nothing to support you. Instead, I was busy hurting your feeling with my attitude. I couldn't understand that you are the best person in my life. So, I'm sorry for all I have done that upset you. I am sorry for the pain that befell you through me. My heart is indeed wounded.
Now I can see the beauty that I married. Before now, I didn't know what happened to me. Just like that, I changed towards you hoping that you will be there for me forever. For the pain of love, for the joy that you were supposed to have from me, I say I am sorry. Your beauty is so astonished but my character didn't allow me to see it.
What about your astonishing character? The calmness of your heart, the love that never ends at any moment makes me smile now that I am myself. Only God knows the kind of embarrassment I have made you face when I was a drunkard. Your good character didn't allow you to give up on me.
For the sake of our love, I am on my knees. I honor the years you have been living with me in patience. I honor the months that have passed by without joy in your heart. The happiness of a woman is found in her face. I love you so much and pray you continue to be there for me until the end of time.
There is no time I don't cry. I swear I am regretting why I couldn't make you happy. Time is going and yet my own wife has not even enjoyed the wealth I have. Oh my God, forgive my cruelty, it has caused my wife a lot.
Letter to Tell Her to Stop Crying
Dear treasure,
Now, you have to stop crying. Wipe away your tears of decades living with a monster like me. Wipe away your tears of pain but of shame to me because I failed you woefully. I have come to realize that I wasn't a human but a beast to have been treating a woman like this.
What got into me? My dear princess, I am changed to love you forever. No matter what comes between us, it will not take away my love for you anymore. You have been the companion that wants to spend the rest of her life with me. I used to see a blanket on me whenever it rained and yet, I didn't care about who cared. Only God knows what kind of pain you felt those times.
My beloved one, I hope you will find somewhere in your heart to forgive my shortcomings so that whenever death separates us, I will rest in peace in my grave. Make me happy, make me smile, and never forget that I will forever cherish you. I love you so much.
I am here again with my love for you. I want to see your face shining like sunshine. I was once told by my mother that the attitude of a man is seen in the eyes of his wife. Now, I understand what she meant by that. May the Lord provide for you from the pool of wealth I have and yet you couldn't enjoy.
You are my wonderful, so, my heart will not stop bleeding in pain for all the pains I have caused you until I see you smile again. I love you; there is no doubt about it. I cherish you beyond this life, only if you can understand.
Love Letters for Her That Make Her Cry
You came to wash away the pains of years upon years. I have really suffered in life because you were not part of me. Today, I am the happiest man on earth as you came into my world with your true love. You have removed my stress and the pain of the past. I am so much grateful to you.
Dear love, you gave me joy without limit. I feel like being there with you all the time for you are the most amazing person God sent to me. I wish to see you now so that the cuddles will don't have will be carried over immediately. I love the touch of your body against mine. Whenever I hug you, comfort from heaven reaches me.
I also want you to know that peace and harmony will continue to reign in your life. It will never cease at any time. I fell in great love with you hoping that it will wipe away my sorrow but to my surprise, it wiped it away and then turned me into the happiest man on earth. Good to have you in this world.
Before I drop my pen, I want you to know that you are the perfect match for me. Your love is so special that I cannot forget you forever. I miss your giggles, love songs, and smile that sprays passion on my heart.
Short Love Letters for Her That Make Her Cry
It has come to a point where all I want to see is your face. I realized that you are a peaceful woman, so anytime I am sad and need peace of mind, I rush quickly to you to give me the comfort I need. I am your beloved one, and you are the only angel that makes me smile the most.
Look into the sky this night, and see my smile for you. I have to stay awake now because I am willing to share the greatest portion of my night with you. A night without your smile will not end with sweet dreams. I came to understand recently when we spend more time together. So, I want to see you right by my side.
It will be painful to see that you are not happy while I am alive. It shouldn't be so. It shouldn't be that I am hard on you. So far so good, I am coming back to my senses to see the good woman I married. Dear, please forgive me for all I have done that hurt you the most or even less. I will never let you suffer any pain again. I am really sorry about everything.
One more thing I need from you is that you should wipe your tears. Don't cry again. You deserve to smile now. Remember, the storm is over. The rain has stopped, and now the shelter and shade have come. I will try my best to ensure you are always happy from now on. I want you to wipe away your tears.
It is so good that I have you in this world. Deliberately, I ignored you without tangible reasoning to see the treasure people have been looking for. What has come to me, I don't know but my heart is so bitter because I should have been the one to make you happy. It is because I have you, that's why my life is complete.
If you look closely, you will realize that my love for you is no more a stable one, it increases every day that passes by. I am so happy to have you in this wonderful world and hope you will be glad forever. I love you to the core.
Summary
We are sure that by now, you must have been smiling and almost ready to spread these messages across your world—that is, to your woman. She is your world and so deserves a lot of attention from you. Don't allow her to cry; don't even allow her to feel any pain from your attitude. Take good care of your wife and appreciate her effort to please you." I need you so much and hope you will always understand it too" these are the kind of words that should be heard from you to her.
What is your take in this post? We will like to read your opinion from the comment box below.