Do you like to share your photos and videos to Instagram and always wondering what the best caption for Instagram should be? We all know that we can not put any words in the story. However, sometimes, we want to tell more stories about the picture. So the question is how to put a word on Instagram? The answer is out there. You can use different types of written words or phrases to create your own unique story which fits perfectly with your personality. And here comes Goodbye Messages and Caption for Instagram online app.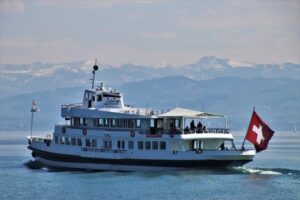 1. Bye, Miami. See you soon. 💛
2. Goodbye 2016. We're ready for the new year. #goodbyenewyear
3. I'll miss you, Miami…until we meet again! 😜
4. It wasn't always easy… But… Thank you for being part of my life. I'll miss you. 😞
5. It's the end of an era. Thanks for all the memories and we'll see you in Las Vegas! #📍
6. We are saying goodbye to this summer, but only for a little bit. We'll see you again soon.
7. Enjoy your life and live it to the fullest because every moment is precious ❤
8. Goodbye 2017, hello 2018. We're excited to see what this year will bring! Hope you have a great time ringing in the new year ☀🎉 #HappyNewYear
9. So long, summer! ☀️ We'll miss you, but we're excited to see what fall has in store. 😎
10. Thank you for all your love this year. 👋 May your Christmas be merry, bright, and full of laughter. Wishing you a wonderful year ahead.
11. Tough goodbyes leave a mark 💔
12. Thank you for your love & support. We will miss you more than words can explain #DavidBowieRIP
13. It's been real 💛 We are so grateful to have shared so many great times with you these last 6 years. Thank you for being part of our lives. We will miss you!
14. Don't forget to say goodbye to the summer 🌞☀
15. Hello and goodbye, two words that mean a lot to me—especially when it comes to friendship.
16. Are you taking forever to reply me? Bye 👋
17. Friends come and go, but the memories of them stay with us forever. Happy Birthday.
18. It is the final days of summer. It was nice knowing you. I am so done with humidity. Good riddance!☀️👋
19. We at least hope you're having as much fun as we are! Thanks for spending this year with us. We love you and can't wait to show you some new things in 2019. ❤️🎉
20. Bye 2015, hello summer 😎
21. Goodbye 2016. You had a good run. So long, farewell, auf wiedersehen, goodbye 👋
22. Let's close out (blank) with (closing hashtag)
23. It's been real. Until we see each other again. Take care of yourself, and those you love.
24. That's a wrap on #summer2018. We can't wait to see what moments you capture in the coming months. #KeepOnCapturing
25. It's been a fun ride. Thanks for the memories ❤️✌️👋😏
26. Leaving for an extended time update. ✈️
27. Goodbye, summer. 🌞 ___________________
28. So long to the summertime ☀ – Here's to new adventures on your list. 🚗 Look for your Free-shipping* offer on select styles at dsw.com! *On Dsw.com cart total of $125
29. Summer, you were beautiful. #cleaneating #healthyeating #cleaneat1st
30. It is always good to have a friend that can share some laughs with you.
31. Goodbyes are never easy. As always, I'm grateful to have met you and appreciate our time together.
32. So long, farewell, auf wiedersehen, goodbye! We're taking a break from Instagram for a week or so to get some much needed R&R 🙌☀️
33. Goodbye, summer. We'll miss you for your hot days and your warm nights. Until we meet again next year, .
34. So long, Seattle. We will miss you – hope to be back soon.
35. Bye 2017. You had some ups and downs, but we had a few wins too. Let's hope for even better in 2018 ___
36. Before you leave make sure you… ✈️ See your favorite sights + 📸 Take unforgettable photos 🎟️ Get a taste of whatever makes your heart swoon 💃 Dance like there's no tomorrow 😍Make it a trip
37. Bye summers ☀️❤🍂 You'll always be our favorite You. ##
38. Have a beautiful journey ✈️ #shorttrip #takeoff #fujifilmxt2
39. Let's take a moment to remember all of the great moments we've shared. Thank for an amazing year.
40. May the memories we shared fill your heart with joy 💗
41. Goodbye, summer. We'll miss you.
42. Enjoy the moments in life, love your family and friends, be happy and smile✌🏻
43. 💛 I think it's time to say goodbye…👋
44. See ya gang! Have a fun 1st day of school. #mrsjcampbell
45. Goodbye, for now, the days are getting shorter…
46. Caption for season-ending campaign
47. This week was pretty rad.
48. Farewell, friend, until we meet again. #whenJigsawmeetsglove
49. It's been an honor serving you + hope to see you again soon.
50. So long, summer! We'll miss you 😢. Hope you enjoyed your time here ❤️ .
51. We love you and we will miss you, but promise to keep in touch.
52. Goodbye, summer. See you next year. 🌤🌞
53. It's been a pleasure serving you. We'll see you again soon. #lastmeal_guaranteed
54. If you follow me, I might miss you.
55. As the sun makes his rounds I gently bid him ⭐️ ⭐️ until we meet again next year -Ptolemy. #adventuretime #adventure #adventurelife #adventurephotography #adventurephot
56. We can't thank you enough for joining us on the journey. It's been an honor. We'll miss you.
57. It's the little things…but they mean so much. 🚗🚘#seniors #seniormoments #seniorlife
58. Finding the perfect goodbye message shouldn't be difficult. That's why we lovingly send ours with white roses and lilies.
59. When it's time to say goodbye, what better way than to have her last memory of you being your cool kid self.
60. In this next chapter I am opening a new door of opportunity, but first I'm taking a moment to look back on the memories we made along the way. Thank you for all your love & support ❤ . #goodbyesfinallysay
61. Goodbye Monday ✋ #goodbyemonday
62. Grab a coffee on us and send your regrets 💖👋
63. Farewell to the summer, It was nice knowing you.
64. Bye, Disneyland 🏰 See you next time. #disneyland50 #disneylandAnniversary
65. I have reached the end of my glass. It's time to set off on a new journey. Farewell, friends. 🍹 #joingram
66. Friends, we must say goodbye. For now. Until our next adventure…It was an epic 🌬 summer ‼️, hope yours was too. __🏳️🌈
67. It has been a great pleasure sharing moments with you. We are grateful to have called you part of the family.
68. So long, farewell, auf Wiedersehen, goodbye.
69. It's been an incredible journey being your friend. Thanks for everything, have a good life! #Friendship
70. Goodbye to another great year, welcome to the next.
71. When I haven't spent time with you in a long while, I start to forget what your voice sounds like… But when I hear it again, it's so familiar😍
72. It's time to say goodbye to our favorite summer destinations, but remember, you don't have to go far to feel like you're in another world. Stay inspired, wherever you are. 🌎
73. Just arrived at the airport and heading to the beach. Outta here 💃 #ootd #outfit #ootdfashion…
74. Okay, now it's time to go. ☠️
75. ❤️💙 A farewell message from a brand or brand ambassador
76. The end of an era ✨💫
77. Bye 2016, you were wild! Here's to an even better 2017 💆♀️
78. Being away from someone you love is like having a piece of your heart in a drawer—out of sight, but always close to your heart. ♥️
79. It's been a great ride everyone 🎸 Thanks for the memories.
80. Goodbye 2018, hello 2019. May you be filled with joy and new adventures.
81. Gone fishing 🎣🏂
82. We're saying goodbye for now. See you soon❤️ Thanks for tagging us in your memories. #goodbye #captions
83. Guys we had a blast but we gotta go! #Goodbyes2017 😩😔😥
84. We will miss you so much. Rest in Peace ❤️
85. It's been a great 3+ years. Thanks for being part of our journey 🌈 🧡
86. As we part ways, I wish you happiness and success in this next step of your journey 🎈🥂
87. It was so good to meet you and I wish we could do it again soon. Happy June and best wishes for continued success!
88. Later, Winter! Your mittens have been set aside for flip flops and your snow tires have been swapped with spring tires. We're saying farewell to you and looking forward to warmer days ahead.
89. It's been an honor and a pleasure to have been part of your community. We hope you'll stay in touch with us online or sign up for updates at Starbucks.com. While you won't be able to purchase
90. See you later, summer. Hello, fall leaves ! ##
91. Hello, October! Buckle down and grab a Starbucks Pumpkin Spice Latte before the cold weather hits. 🎃
92. Every goodbye is a form of hello." ~ Martha… For this photo caption contest, I noticed how you perfectly replied to the concept…on one hand, you are saying goodbye but on the other hand, there's that little wavy icon which is
93. Goodbyes don't have to be sad. It is how we leave and come together that is important. #Sayinggoodbye
94. Summer, we can't say it enough: Thank you for all your memories. And we're ready for more.
95. ¯\_(ツ)_/¯ #goodbye
96. You really gotta read this before you go. Thanks for all the amazing adventures, @sueandjoes 💙
97. Life has its ups and downs. But letting go doesn't mean you have to hold on to the past. Wish you all great future! Wishing you nothing but happiness ahead.
98. We're out here. #codyface #stanleyastangee
99. Goodbye, summer! Hello, autumn. ☀️🍂🍁@❤️ @smithcollege ☀️♥️
100. Goodbye, 2017. You won't be missed. Hello, 2018—new name, new me. It's time to give it another go… *twirls hair*
101. Cheers to the memories made this summer—can't wait to make more next year.
102. Forever a fan of a classic saying goodbye to a classic. Thanks for being the Mini Van, @ TheVehicleProject ! 💙
103. Thanks for the memories and see you soon. #DontForgetMe
104. Goodbye, summer. We'll miss you, but you served us well. We look forward to long lunches outside when the weather is right. #keepsmiling #alwayssmile
105. So long to this city, Hello World. 👋
106. Goodbye to all my summer buns with this long weekend ✈️😎 best believe I'm celebrating in this romper 👙 #mcm
107. See you later ☀
108. Sweet, soft and furry. She was a cat with an attitude. Her Purrsonality made a special place in the world for her. Rest In Peace, sweet Lily. 💔
109. It's been a great season, Cubs. Thanks for the memories! #FlyTheW
110. Ting-a-ling-ling, off to work I go . . . ???
111. Life is short and time is never on your side. Make it count! #neverstopexploring
112. Take a picture, it'll last longer. ▫️▪️▫️▪️
113. Farewell, summer. Thanks for the memories. -V
114. Farewell until January. We'll miss you now through the holidays! 🎄❤️❄
115. Goodbye 2016. It was a crazy year! But we made it to the other side and we're ready for what's next. 2017: here we come!
116. Some of the most heartfelt and sincere moments happen over the phone – we want to hear yours, too. Tag us using #TalkToATeleRep and we'll share some of your conversations with the world!
117. Farewell, summer. Nowhere in the world does autumn feel more sweetly melancholy than when you're returning to a college campus. 🍂
118. I miss you like the desert misses the rain .
119. Each and every moment matters: the good and the bad, the ups and downs. We appreciate all of our fans, friends and family for their loyal support over the years. On behalf of all of us at Lexus, thank you for your friendship
120. Goodbye, Brooklyn. And goodbye to 2018. But hello, 2019!" —Ted Allen
121. It was good while it lasted. Goodbye, 2016 👋
122. Hello, goodbye… It's been fun, but all things must come to an end. To our readers, thank you for your support over the years.
123. We can't wait to see you at our new digs and say goodbye and hello to the next chapter in our journey. #byebyecheesehead #hello___andover #nophotoavailable
124. Hello, office life. The office has never looked so good.
125. Sent off a wonderful week with my team in Charleston, SC! ##
126. It's not you, it's me. I've fallen in love with someone else. Snapchat.
127. We're saying goodbye to our co-founder, Steve P. Jobs. Thank you for the memories and many inspiring years of creativity and imagination. We will miss him dearly. #apple #jobs #rip
128. Goodbyes are only good at the time they're said. When they become permanent, goodbye becomes a curse word. – Abigail Van Buren
129. Hello fall, we missed you so! #MerciXMerguez
130. So long, farewell.
131. The most difficult part of graduating wasn't deciding what to do with the rest of my life—it was saying goodbye to my friends at Tulane. #tulanegraduation
132. No caption
133. Let's all be friendlier to each other and remember that we're all in this together. Happy International Day of Peace. #IDP #worldpeaceday
134. Thanks for the memories, Cincinnati. Until next time…
135. It's been nice spending time with you, see you back in the spring.