According to wikipedia:
"George Louis Costanza is a character in the American television sitcom Seinfeld (1989–1998), played by Jason Alexander. He has variously been described as a "short, stocky, slow-witted, bald man" (by Elaine Benes and Costanza himself) and "Lord of the Idiots" (by Costanza himself). George and Jerry were junior high school friends and remained friends afterwards. He is friends with Jerry Seinfeld, Cosmo Kramer, and Elaine Benes. George appears in every episode except "The Pen" (third season).
The character was originally based on Seinfeld co-creator Larry David but is surname after Jerry Seinfeld's real-life New York friend, Mike Costanza. Alexander repriced his role in an episode of Comedians in Cars Getting Coffee, reuniting with Jerry Seinfeld and Wayne Knight (also reprising their roles as Jerry and Newman, respectively)."
You may also like to see these: Top ten funny quotes to make him laugh or Top ten love quotes to make her happy.
Here are the latest George Costanza quotes to make you laugh:
Hilarious George Constanza Quotes for Him or Her
My life is the complete opposite of everything I want to be.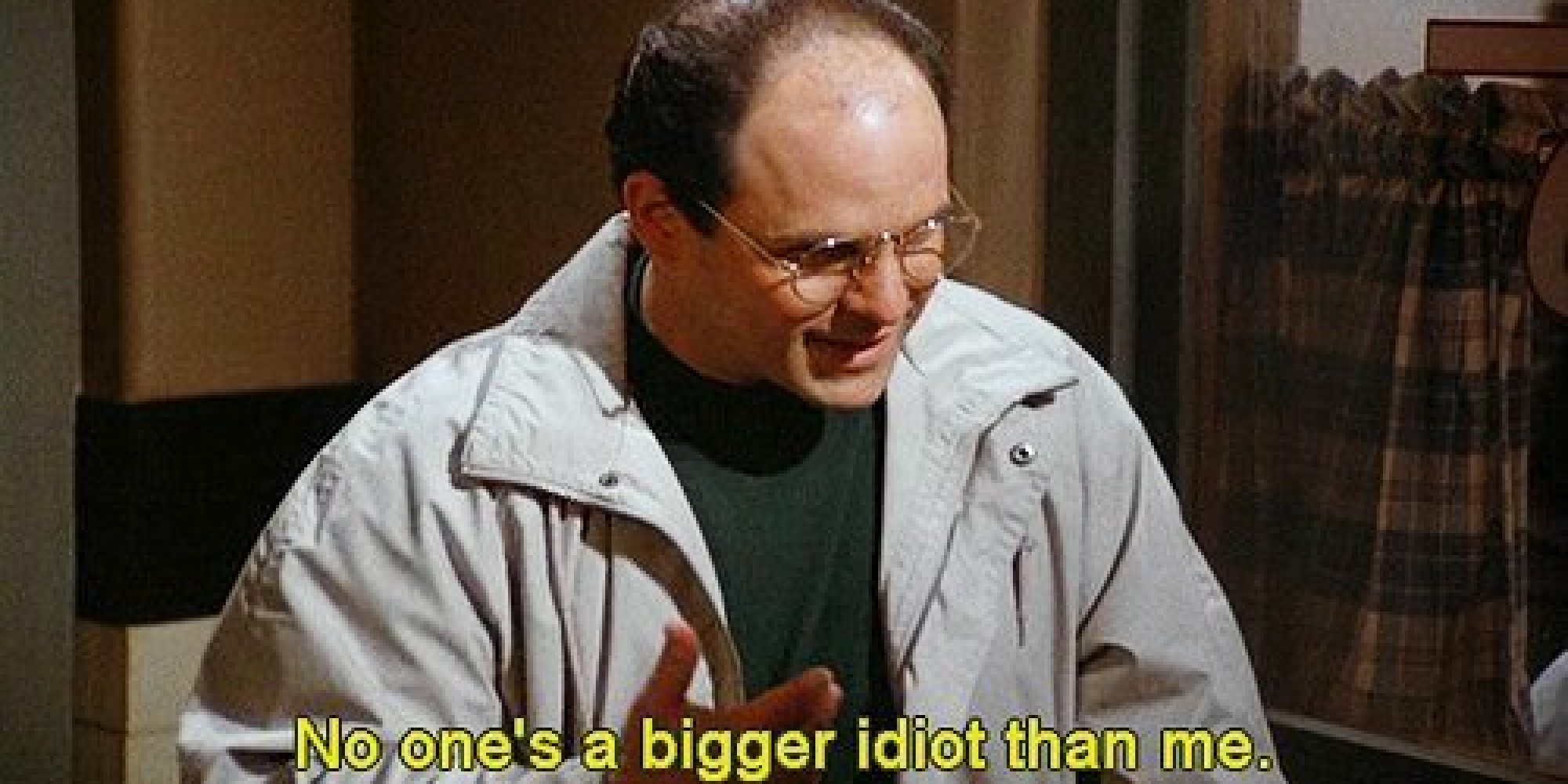 No one's bigger idiot than me.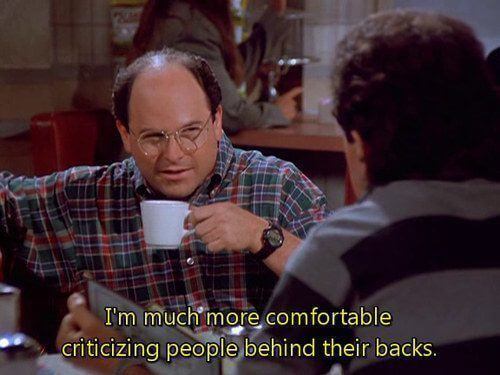 I'm much more comfortable criticizing people behind their backs
If she can't find me, she can't break up with me.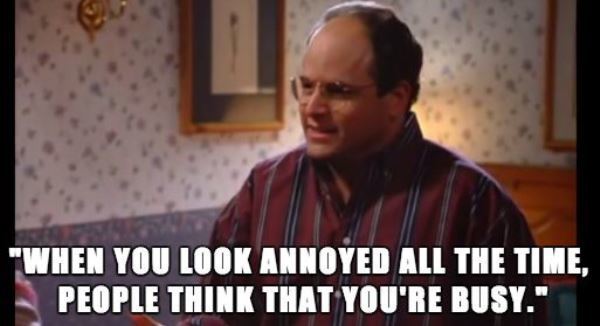 "When you look annoyed all the time, people think that you're busy."
Hilarious George Constanza Quotes for Him
I'm depressed. I'm inadequate. I got it all.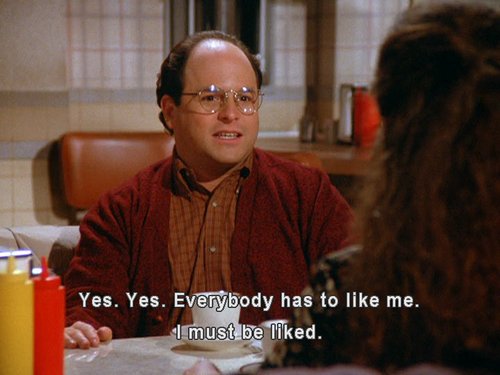 Yes. Yes. Everybody has to like me. I must be liked.
"Just remember, it's not a lie if you believe it"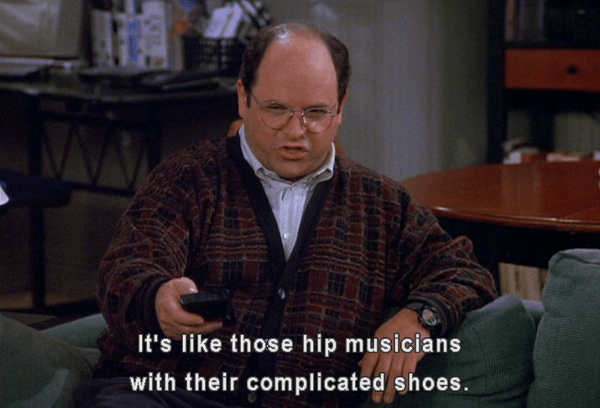 It's like those hip musicians with their complicated shoes
All right, that's enough. I gotta go home and take a nap.
Funniest George Constanza Quotes for Her
You know, if you take everything I've accomplished in my entire life, and condense it down into one day…it looks decent.
I lie every second of the day
On Honesty: "Hi I'm George. I'm unemployed and I live with my parents".
Probably because this whole universe is against me.
-Well, do you feel anything? Feel? what's that?
World's Funniest George Conatanza Quotes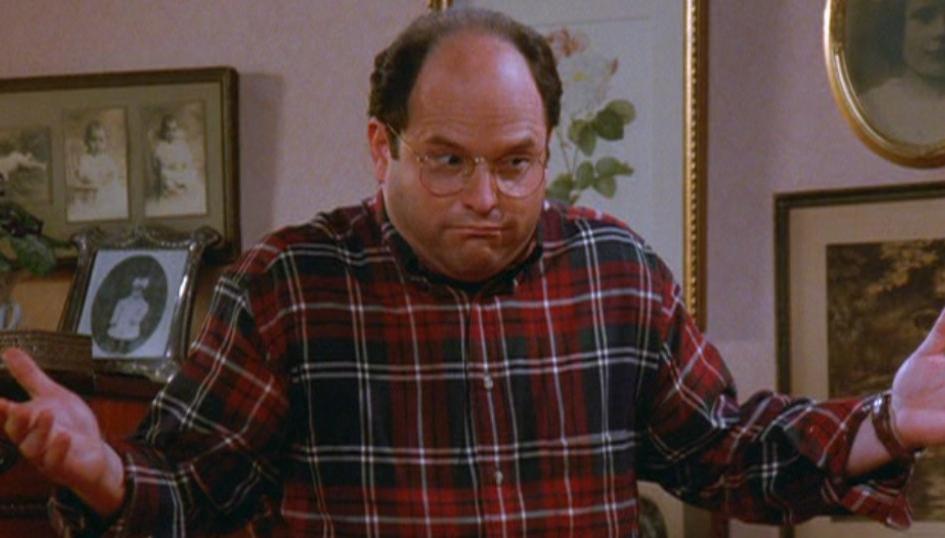 Wait let me finish packing my shit and I will attend to you soon.
I have never been anyone's type.
HHHHH! Is this the rat you brought to fight with me?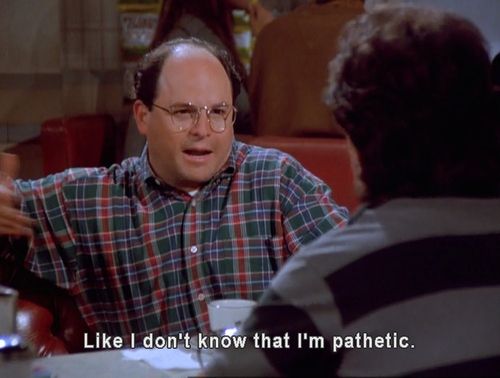 Like I don't know that I'm pathetic
Alright! Please, please! I cannot have this constant bickering!…Stress is very damaging to the epidermis!
Funny and Hilarious George Constanza Quotes of the Day
"If she can't find me, she can't break up with me.
We hope that you will enjoy our latest hilarious George Constanza quotes with your lovers.