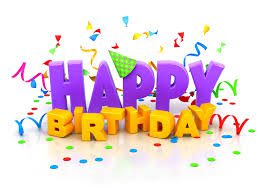 If you want romantic birthday messages for your love ones, this is the right place to find them.
Best Birthday Messages For Your Sweetheart
I admire the flashes of light in your cute eyes and the powerful smile that you give whenever you walk towards me. I always want us to be together every day, to watch you celebrate your birthdays.
In a heaven filled with roses, you stand out as the most beautiful and most charming flower. With you by my side, I feel the breeze of heaven all the time. Your cute voice makes me fall into a dream of love. Happy Birthday, my cutest Queen.
Let's live tonight, as if no one exists but us. Your birthday deserves every valuable treasure of this life. You are worth more than how the people rate you. Have a wonderful birthday celebration my love.
The day cannot start without the sun, my life cannot be interesting to me, without you by my side to tell me all the sweetest stories of life, Thank you for being the best in the world and happy birthday to you cutest diva.
The day you were born was very great. You enrich my life so much with love, taught me how to love and to be loved. Your existence has changed my life for good. I just want to thank God and say happy birthday to the one I love.
It has never crossed my heart that I will meet someone like you until you came into my life. All the days of your life should be as special as your birthday. I would be overwhelmed with joy if I could achieve that for you.
A door was opened in the heavens and sent down my angel for me. The angel that makes me smile and keeps me strong so I may not fall from the ladder of life. I cannot forget how my heart beats several degrees the first day I met you. Happy Birthday. Your love still sparkles in me in a way that I cannot comprehend. It makes me want to be the best friend I can be.
This day is highly honored and it is indeed a special day for a special person like you, a planet has been named after you because you are a very special person worthy of been celebrated. Let this remain a special secret between you and me so that every time you raise your head to the sky, it reminds you of the most beautiful planet about to be presented to you alone. Happy birthday to you.
 You are the best experience in my life therefore your birthday should be made the very special one as it should. Let's celebrate your birthday with the best cake ever; this is to remind you of how much I love you. Happy birthday to you!
You are my beloved, my sweet heart and the most interesting friend. Words cannot express how much my life has changed since the day we met. Today is your special day and I hope I could let you realize how special you are to me.
Romantic Birthday Messages For the one you love.
There is this feeling I have for you which every singer cannot explain, painters cannot interpret, scientists cannot understand. A special feeling for a special person. I love you so much my sweetheart. Happy Birthday to you.
Today is the most interesting day of the year because it is the day the most beautiful woman of my life was born. Happy Birthday! My love!
Imagine a special garden designed only for you and me. I will make sure the most beautiful birds sing on your special day. Every outstanding creatures of this life will be present to make sure your day is as special as it should be. Happy birthday to you.
A day will come when we will look back and realize we have spent a lot of wonderful time together. We will realize how perfect match we have become, we shall appreciate the great friend and lover we have become. Happy birthday to you my heart. I hope to celebrate more of your birthdays to come.
Sometimes, I use to think about how life would be without a special person like you. It may be weird that it would not have been clear to me. Now that you are in my life, I realize how much life is interesting with love. I am lucky to find you my dearest. Happy Birthday to the most trusted companion.
Even if I give you thousands of gifts for your birthday, I won't be satisfied until I make sure your day is as special as it should be! Have a day full of love and may you be prospered to see your smile in the mirror!
It is so painful that I can't make it to your birthday, however you will be in my thoughts today, and I will make sure you are safe till we meet again. Happy birthday my love.
In this your special day, I pray that everything your heart desires should be granted. May everything you hold be blessing and glory; may everyone you touch be honor and tranquility. I wish for you, all the good thing of life because you worth it.
I hope you have realized that without you my life is incomplete? You are the treasure I have been searching for. My love the dearest friend I want to spend the rest of my life with. Happy birthday to you.
I can't hide my love for you because it is impossible. Today is your birthday, so I want you to know how much you mean to me. I have a special number for you my dear angel.
With your love in my heart, the world becomes dearer to me. Everything I lay my hand becomes so easy for me to get. I live my life now with peace and pure mind. Thank God I met you. I wish you many more glory in life.
You have always been the pillar I rest upon. You motivate me when I am lost in the world. Today is your special day and I wish you happy birthday. May your days in life be prosperous than ever. I love you dearly.
I woke up this morning and realize that today is your birthday; I was so overwhelmed with joy because this is another opportunity for me to show how much you mean to me. Happy birthday to you my Hero.
May every path you take be clear and smooth to pass by, may every journey you embark be full of goodies. May you be fortunate; may this day be one of your happiest days in life. Happy birthday to you.
May every fortune door be opened for you, all paths of joy be yours. Today you are plus one, may the Lord increase you in good health and prosperity. Happy birthday my love.
Every day comes with its own blessing but this day of yours comes with a lot of fortunes to enrich everyone around you. May you live to reap the fruit of your labor; happy birthday to you my angel.
I am hoping to give you the best gift today but could not find it in the worlds market. When I searched my heart, I found a love which I'm not willing to spend with anyone but you. Happy birthday my hero.
No distance can tear us apart. Your thoughts are always in my mind. No one can separate us not even the death. We shall live together in this life and the next life to come. This special day of yours shall bring more joy into your life.
My sunshine, you bright my day so I may see the way to my fortune. My beautiful crescent, you light up my night, so I may find you among the sparkling star. Happy birthday to the one I love.
With your love in my heart, the world is a wonderful place to live. I love you with all my heart. I come to realize that, every day I spend with you; makes  a dream come to pass. Today is your birthday; I wish you more prosperous years to come.
Cute Birthday Messages
With you in my path, every hustle becomes easier. You supported me when I needed you most; adore me when I came into your life. Your love has changed my life for good. Happy birthday my super star.
I pray that this year, you will get back all the reward of the good you have done times without numbers. Your pool of success will never dry again. Happy birthday to you.
I hope your birthday was cute as you are, Queens are made to have the most precious moment in life; this is why I desire to be with you until the end of time. Happy birthday.
Birthdays come and go but special people like you remain in my heart forever. You are a gem which I adore, an idol I admire so much. Have a wonderful birthday celebration.
My angel happy birthday to you! You are a wonderful creature among your kindred. No woman is as cute as you are. Have a great born day celebration.
You are a beautiful rose where only flower of love can be found! Wishing you a cute Birthday!
Today is a special day for you alone. I pray that every good thing of life comes to your way. I wish you a lovely birthday.
You mean the world to me. You are my angel the one I love and cherish so much. Happy birthday.
You are a special star in the midst of millions of stars in the dark sky. You shine beyond what words can explain. Happy birthday to my cute angel.
May every path bring prosperity for you, May every corner bring you happiness,  May every hour of your day put a smile on your face, May all your love ones bring you price and joy, May you accomplish all your dreams. Happy birthday!
Happy Birthday to the cutest woman of my life! May you succeed in whatever you lay your hands, happiness and love will find you pant down.
I am happy that I found you. You are the best love that has ever come to my life. I wish you every good thing of life in this special day of yours. Happy birthday to you.
The day you were born a good thing happened in this world. You bring joy into my life. I hope today will be great in your life. Happy Birthday, darling!
Thinking of you this day that you are celebrated, wishing you goodness in all your works. Happy birthday.
I love you my darling angel. I appreciate every time we spend together. You will always be in my heart till the end of time. Happy birthday dearest.
You are everything I have ever wanted, every joy I deserve. I beseech God to give me you forever. Happy birthday sweetheart.
My promise for you will never break. My kindness for you will never end. My love for you will never end. I love you with all my heart, happy birthday.
Happy birthday my dearest and sweetest Queen, I think of you; I hope you will understand how much you mean to me.
My love for you is true; you deserve all my kindness and respect. You are the prince of my life.
Been in love with a special person like you is a world class experience. I am so much happy that I found an angel like you. May your days be increased with love.
https://iloveumessages.com/wp-content/uploads/2017/05/images-2.jpg
188
268
mufti
https://iloveumessages.com/wp-content/uploads/2020/02/Untitled-4-300x169.png
mufti
2017-05-26 20:25:51
2017-05-26 20:28:25
50 Cute Birthday Messages For Your Love