Marriage is not just a mare matter, it is a very serious covenant between two people who are mature in mind and are ready to tolerate each other with lots of patience.
We will try our best to make sure that we are able to bring for you, one of the best quotes about marriage so that you may try your best in keeping your marriage perfect.
You are the reason why your marriage is not working because you decided to not make it work. So come along with us to get some ideas.
We have written a previous quote you may like to read: what is the meaning of love and romantic love quotes for her or him and happy birthday wishes for my love.
These are the newly composed and collected quotes for marriage.
Inspirational Quotes Newlyweds for Husband and Wife
Marriage can't stand on its own it need a special virtue from both the husband and the wife and the virtue is patience combined with tolerance.
You won't last in a marriage until you begin to understand that it is a serious matter that needs serious mindset. Don't joke with your marriage.
Lack of friendship is one of the reasons why marriage cannot last; if you must love—be a friend too because it is very important.
It is not easy to keep the pillar of the building of marriage erected; we need to work together, reason together, tolerate together and unite together.
You need a wife but not just a wife but good wife. Marriage is the combination of two different achieving one goal in unity.
How can you share happiness when you cannot share love with each other? Marriage needs caring from both partners to stay longer.
If you really want your marriage to work, you need to fuel it with endless love and passion; otherwise you don't the basics of marriage means.
Love is not beans and rice—it is a land of two mature hearts running a very big company together. Find every means to make sure you love your wife.
Love should not be seen as a small institute, no it is a very huge company that needed to me managed by strong people.
Why did you marry your spouse when you know you don't love them? Yes I need to ask this question because it seems you are failing your marriage already.
Where there sharing of love there will be life with peace and comfort. Truly the wise ones never joke with their marriage.
If there is any gift I can give you, it will be any book teaching the best methods to handle marriage successfully.
Marriage is not for the selfish, foolish, lazy and hot tempered people—marriage is for those who have successfully conquered their self desires.
One of my focuses in this life is that, if I get married, I want to be fully married with love, sympathy, peace, patience, joy, happiness, passion and prosperity.
If you truly love someone, you won't care about their color, tongue, tribe or the nation they come from—what you will actually care about is that you are in love.
Husband and Wife Quotes for Successful Marriage
"If he's not calling you, it's because you are not on his mind. If he creates expectations for you, and then doesn't follow through on little things, he will do same for big things. Be aware of this and realize that he's okay with disappointing you. Don't be with someone who doesn't do what they say they're going to do. If he's choosing not to make a simple effort that would put you at ease and bring harmony to a recurring fight, then he doesn't respect your feelings and needs. "Busy" is another word for "asshole." "Asshole" is another word for the guy you're dating. You deserve a fcking phone call." ― Greg Behrendt
"Let there be spaces in your togetherness, And let the winds of the heavens dance between you. Love one another but make not a bond of love: Let it rather be a moving sea between the shores of your souls. Fill each other's cup but drink not from one cup. Give one another of your bread but eat not from the same loaf. Sing and dance together and be joyous, but let each one of you be alone, Even as the strings of a lute are alone though they quiver with the same music. Give your hearts, but not into each other's keeping. For only the hand of Life can contain your hearts. And stand together, yet not too near together: For the pillars of the temple stand apart, And the oak tree and the cypress grow not in each other's shadow." ― Kahlil Gibran.
"You know it's never fifty-fifty in a marriage. It's always seventy-thirty, or sixty-forty. Someone falls in love first. Someone puts someone else up on a pedestal. Someone works very hard to keep things rolling smoothly; someone else sails along for the ride." ― Jodi Picoult, Mercy
"I know enough to know that no woman should ever marry a man who hated his mother."― Martha Gellhorn, Selected Letters
"I don't want to be married just to be married. I can't think of anything lonelier than spending the rest of my life with someone I can't talk to, or worse, someone I can't be silent with." ― Mary Ann Shaffer, The Guernsey Literary and Potato Peel Pie Society
True Love Marriage Quotes for Good Home
"Where there is love there is life."– Mahatma Gandhi: Truly, it is love that prevents violence from homes, so love God, and your spouse and you will find a lovely home.
"Love recognizes no barriers. It jumps hurdles, leaps fences, penetrates walls to arrive at its destination full of hope."– Maya Angelou: love is crazier than you think.
"A successful marriage requires falling in love many times, always with the same person." – Mignon McLaughlin: true love is next to good marriage.
"We're all a little weird. And life is a little weird. And when we find someone whose weirdness is compatible with ours, we join up with them and fall into mutually satisfying weirdness–and call it love–true love."– Robert Fulghum: this is exactly what you need for a marriage to work.
"Nobody has ever measured, not even poets, how much the heart can hold."– Zelda Fitzgeral: You have no genuine reason to stop loving the one you married.
"Love doesn't just sit there, like a stone, it has to be made, like bread; remade all the time, made new."– Ursula K. Le Guin, The Lathe of Heaven: Always find a way to renew your love for your spouse.
Appreciate Your Wife Quotes to Make Her Feel Special
"There is no remedy for love but to love more."– Henry David Thoreau: love endlessly and you will be loved in a boundless manner.
"Who, being loved, is poor?"– Oscar Wilde: Except you don't know what is good.
"A great marriage is not when the 'perfect couple' comes together. It is when an imperfect couple learns to enjoy their differences."– Dave Meurer: It is true love when you can live with everyone.
"I'm selfish, impatient and a little insecure. I make mistakes, I am out of control and at times hard to handle. But if you can't handle me at my worst, then you sure as hell don't deserve me at my best."– Marilyn Monroe: be patient.
Wedding Life Quotes for Complete Home Peace
"When in a relationship, a real man doesn't make his woman jealous of others; he makes others jealous of his woman." ― Steve Maraboli, Unapologetically You: Reflections on Life and the Human Experience: Treat your woman like queen.
"Marriage is a fine institution, but I'm not ready for an institution." ― Mae West: Be prepared before marriage.
"Marriage can wait, education cannot." ― Khaled Husaini, A Thousand Splendid Suns: that's just it.
"Longed for him. Got him. Shit." ― Margaret Atwood: It may not work in the first instance but with time it will begin to be right.
Wedding and Love Quotes with Advice
Leading a life after marriage is another one entirely because it is the real life in the lifetime of a real man.
Marriage is a sensitive company; you need to know this fact and never joke with it. It is a covenant and you need to keep it.
What makes marriage successful after marriage is determined by the kind of commitment you give. If you love yourself; take the matter of your marriage seriously.
I don't know why some marriage actually dissolved but one thing I know for sure is that, if you put more effort to put more effort to bring love into your marriage; it will never break.
We are now married; and it is our responsibility to make the marriage work. Support me fully and I will do the same.
If you really need a happy home, you will actually be ready to do everything good to let it happen.
I don't want to be the reason why my marriage fails so I decided to recreate myself to suit what my marriage requires.
You are my dream I said to her though I meant what I said but another reason is to make her prepare her mind for the kind of man she is about to marry.
I learnt something from my friend—patience! Truly patience is an hundred percent antidote to cure the diseases in every marriage.
Soon to Be Bride Quotes for Husband and Wife
The best of man is the man who is the most kind to his wife—same applied to every woman that is ready to lead a good home.
The real time you can test whether you are strong enough to manage a woman is after marriage.
Be patient with your husband, study him and understand what he loves most about a woman—this will give you the chance to strike in love with him.
You can't be happy in your marriage until you show love to your spouse; if you don't love someone, why then did you marry them?
I used to think that been in love outside marriage is the most important thing in relationship until I got married, I realize that true can only be found in marriage.
People might think that; been in love alone can make a marriage successful, never, it will never be success until you understand your spouse and learn to leave with him.
Getting Engaged Quotes and Marriage Wise Sayings
Today we have walked to a certain point in love and I am sure that the reason why it is achievable is because we tolerate and understand each other.
Our love story is the most beautiful one because you and I are involved. I love you more than you think.
To the most beautiful lady in the world, our mission at this point is to become husband and wife in the nearest future—I want you to be faithful as we have been.
This is the beginning of our love story; I hope that it will be one of the most beautiful love stories in the world.
Together, we are supposed to come as one in the same focus to make everything easy for the success of our nearest marriage.
Our Marriage Quotes for Peace and Harmony
"Here's something else to think about: calling when you say you're going to is the very first brick in the house you are building of love and trust. If he can't lay this one stupid brick down, you ain't never gonna have a house baby, and it's cold outside." ― Greg Behrendt, He's Just Not That Into You: The No-Excuses Truth to Understanding Guys.
"I love your feet because they have wandered over the earth and through the wind and water until they brought you to me." —Pablo Neruda, Your Feet
"Some people are worth melting for." —Olaf, character from Frozen
"And in the end, the love you take is equal to the love you make." —The Beatles, "The End"
"To accomplish great things, we must not only act, but also dream; not only plan, but also believe." —Anatole France.
"Love is composed of a single soul inhabiting two bodies." —Aristotle, philosopher
"Sweet wonderful you. You make me happy with the things you do. Oh can it be so This feeling follows me where I go." —Fleetwood Mac, "You Make Loving Fun"
"You know you're in love when you can't fall asleep because reality is finally better than your dreams." —Dr. Seuss, author
Simple Wedding Quotes to Keep It Stronger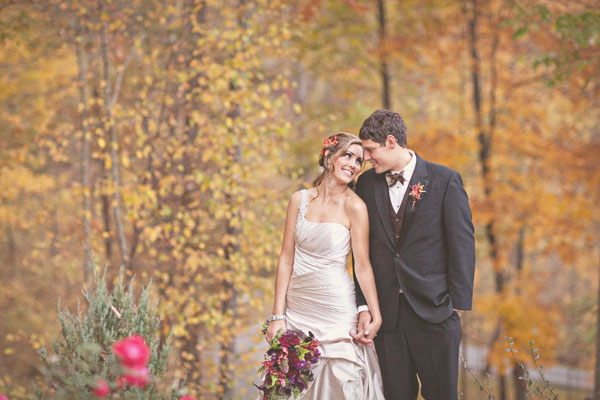 "It's delightful when your imaginations come true, isn't it?" —L.M. Montgomery, Anne of Green Gables
"To be fond of dancing was a certain step towards falling in love." —Jane Austen, Pride and Prejudice
"Once upon a time, there was a boy who loved a girl, and her laughter was a question he wanted to spend his whole life answering." —Nicole Krauss, The History of Love.
"Love has nothing to do with what you are expecting to get, only with what you are expecting to give—which is everything." —Katharine Hepburn, actress
"I love how she makes me feel, like anything is possible, or like life is worth it." —Tom, character from (500) Days of Summer
"I know no ways to mince it in love, but directly to say 'I love you.'" —William Shakespeare, Henry V (Act 5, Scene 2)
"To be brave is to love unconditionally without expecting anything in return." —Madonna, musician
"I believe in pink…I believe in kissing, kissing a lot…and I believe that happy girls are the prettiest girls." —Audrey Hepburn, actress.
https://iloveumessages.com/wp-content/uploads/2018/02/ring.png
540
960
mufti
https://iloveumessages.com/wp-content/uploads/2020/02/Untitled-4-300x169.png
mufti
2018-02-02 11:43:37
2018-02-02 11:52:52
Inspirational Quotes Newlyweds for Husband and Wife